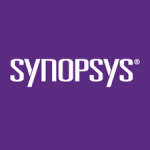 Job Description and Requirements
Synopsys is looking for a Director of CAD Solutions, Design Implementation who will be directly accountable for some of our key customers in the RTL-to-GDS implementation flow. In this role, you will be for working closely with the top customers to know their strategic needs and work with our sales and field application engineering teams for their synthesis and physical design challenges. You will be designing, implementing, and optimizing physical design flows using Synopsys tools, as well as providing technical help and consultation to the customers on best practices for physical design.
Synopsys Inc. is a leading provider of electronic design automation (EDA) software and services, working on cutting edge technologies and most advanced nodes (5nm, 3nm, 2nm and below).
Main Responsibilities:
Counterpart to field Application Engineers (AE) and sales leads to drive the execution of R2G campaigns at key accounts with main focus in Synthesis and P&R.
Accountable for technology strategy, single voice for prioritization and operation execution
Identify high value problems in R2G through strategic discussions with customers and account teams
Align on business goals for the customer
Prioritize requests from each customer & provide relative priorities across multiple customers
Help product teams manage limited resource for the best usage of their bandwidth
Work closely with AE teams on various technical executions
New feature introduction to intercept projects
Release to release migration
Flow review and optimization (Converge to RM settings as much as possible)
Hands-on debugging of the full flow problems from the customers and resolve them by working closely with field AEs and R&D teams
Drive customer collaborations with foundries and IP providers as needed (like AMD-TSMC-Synopsys)
Establish excellent relationship with key stakeholders at key customers
Regular 1-1s and visits; Represent BU at important meetings like MRMs and TRMs
Key Requirements:
Proven customer interactions with good program management skills
Having strategic sense to keep accounts updated from flow's and technology's perspective
The MBOs are based on the share of usage of our product and business goals for their accounts
Bachelor's or Master's degree in Electrical Engineering or related field.
Typically requires a minimum of 15 years of experience in physical implementation with the focus in P&R.
Exceptional knowledge of physical design and implementation concepts and methodologies.
Experience with Synopsys physical design tools, including Fusion Compiler, IC Compiler II, Design Compiler, and other peripheral tools in signoff, test, formal equivalence checking, etc.
Familiarity with scripting languages such as TCL and Perl. Python, a plus.
Share this post via:
---