Digital Designer Intern/Co-op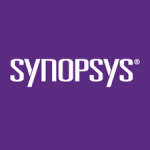 Website Synopsys
Job Description and Requirements
Our mixed signal design team is looking for a student to work in our Boxborough MA office, starting in May 2020 until December 2020.
The student will be involved in the design and implementation of high speed logic and/or custom circuits for high-performance mixed signal designs. Candidates should have knowledge of basic circuits, logic design and a scripting language (e.g. Perl, Python or Tcl) . Knowledge of placement and route tools, Verilog, low power design techniques, gate-level design/verification, timing analysis, electrical reliability and physical design is a plus.
This is a fulltime paid position and a great opportunity to learn a lot about high speed digital design.
No prior design experience is required for this position and undergraduate students are strongly encouraged to apply.
Candidates must have completed at least 2 semesters of university coursework in either Electrical Eng, Computer Eng, Comp Sci, Applied Physics or similar technical field.
Share this post via:
---