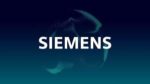 Website Siemens EDA
What role will you play? 
• Contribute to the implementation of best practices for CI/CD, version control and cloud/on-premise operations.
• Work with complex systems and demanding requirements
• Assist other team members, both technically and functionally
• Participate in multiple projects and drive improvement initiatives
• Be part of a dynamic team supporting several projects on a variety of technologies
• Manage containerization platforms and plan/execute feature implementations
• Manage CI/CD pipelines and automation processes
We are looking for: 
• Experience with CI engines (GitLab, Azure DevOps) and Continuous Testing
• Knowledge of containerization frameworks and tools (Docker, OpenShift, Kubernetes…)
• Knowledge of Version Control systems (Git)
• Solid knowledge of Windows and Linux systems
• Solid awareness of up-to-date IT tools and applications
• Good English skills (mandatory)
 Nice to have:
• Good skills in automation scripting (Python, PowerShell)
• Experience with Ansible for configuration management
What makes us proud as an employer:
• The Biggest of Tech Portugal -Technology Production Category (Awarded by Exame Informática and Visão Magazines)
• Top Companies to work in Portugal (Awarded by LinkedIn)
• Healthy Workplaces Award – 3rd large corporations (Awarded by Portuguese Psychologists' Association)
• Most ESG responsible company in Tech/Industrial Sector (Awarded by Merco Corporate Reputation Monitor)
• 2nd Best Engineering Company (Awarded by Teamlyzer, biggest portuguese tech community platform)
We are thrilled to have:
A hybrid working model with a flexible working hours policy in order to promote work life balance. A budget for setting up a home office, health insurance, possibility to have a sabbatical leave or non-paid time off and a financial support program for your studies.
You also have a medical center on the premises, sports groups, 2 days volunteering, access to e-learning platforms (Learnlight, Linkedin Learning and more) and discounts with partners.
To all these benefits we add the possibility to work in a fresh, relaxed, and always motivated environment.
Share this post via:
---