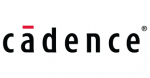 Website Cadence
Complete design implementation flows and related QA signoff for Serdes IP: Synthesis, CTS, STA, DFT/ATPG, , LEC/CLP,  etc.
Support design automation to improve Serdes IP quality and efficiency
EDA flows, environment, and related QA define, develop, maintain, and enhancement.
Power, speed and area (PPA) optimization.
Advanced process technology design implementation flows evaluation.
Support backend team to complete chip implementation signoff and tape out.
Support chip back performances measurement and correlation.