Custom Xeon Product Manager for Cloud Service Providers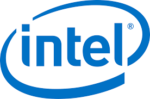 Intel
The needs for tomorrows datacenter is evolving with amazing levels of innovation with cloud segment continuously growing at double digit CAGR. The Xeon and Memory Group is looking for a Product Manager to define, deliver and market next generation Xeon products customized for Cloud Service Providers. In this role you will represent all the Xeon platforms to customers and sales teams as well as lead the market needs into engineering and execution teams. The position requires a combination of business and technical acumen, as well as customer management skills in order to translate customers' requirements into actual product execution. Critical to the role, the right candidate should be an expert in the cloud industry, aware of key technology trends and competitive scenarios, and excellent in data analytics and detail-oriented tasks in order to lead many product management and marketing activities.
Your specific responsibilities will include but are not limited to:
1. Sensing the market and competitions to recommend the best outcomes for custom Xeon product lines
2. Interfacing with key definitional customers to set the direction for customization initiatives
3. Be the Intel Xeon advisors to our lead Cloud Service Providers.
4. Working closely with Platform Product line management team, Segment team and Sales team to define detailed specs ensuring maximum leverage of customer and market knowledge
5. Driving architecture and engineering to deliver products as defined through product PLC process and ultimately meeting product line financial objectives
6. Leading go-to-market strategy and execution including partnership with marketing, sales and messaging/branding teams
7. Partner closely with segment team to support and deliver industry marketing and messaging through Intel's technology and innovation leadership amplified with customer success stories
Qualifications
Education Requirement
-Bachelor's degree in Electrical or Computer Engineering, Computer Science, Math, Physics, or related field plus 9 years of industry work experience, or
-Master's degree in Electrical or Computer Engineering, Computer Science, Math, Physics, or related field plus 6 years of industry work experience, or
-PhD in Electrical or Computer Engineering, Computer Science, Math, Physics, or related field plus 4 years of related work experience.
Minimum Requirements
-5+ years in the following areas
-Experience working in a public cloud environment that either directly serve and optimize customer needs or directly involved in cloud architect and hardware, software optimization
-Strong technical background; preferably in the areas of CPU hardware , software and cloud system architecture.
-Strong analytical skills, willing to exam, analyze large amounts of data to uncover patterns, correlations and other insights.
-Track record of bringing complex products to market and working through customer and internal execution challenges.
Additional Requirements
-MBA is desired
-Have a thorough understanding in product definition, design development and manufacturing processes.
Apply for job
To view the job application please visit jobs.intel.com.
Share this post via:
---