Astra Cloud Sales Specialist – Kubernetes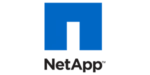 Website NetApp
Introduction
NetApp is a global cloud-led, data-centric software company that empowers organizations to lead with data in the age of accelerated digital transformation. The company provides systems, software and cloud services that enable them to run their applications optimally from data center to cloud, whether they are developing in the cloud, moving to the cloud, or creating their own cloudlike experiences on premises. With solutions that perform across diverse environments, NetApp helps organizations build their own data fabric and securely deliver the right data, services and applications to the right people – anytime, anywhere. Learn more at www.netapp.com Twitter, LinkedIn, Facebook, and Instagram.
At NetApp, we are committed to living our core values:
• Trust and Integrity                      • Leadership
• Simplicity                                  • Adaptability
• Teamwork                                  • Go Beyond
• Get Things Done
Summary
NetApp is looking for a superstar Sales Specialist to drive growth in one of NetApp's fastest growing businesses, Astra. Astra's family of products simplifies how customers protect, move, and store Kubernetes workloads across hybrid and multi-cloud environments. This is an opportunity to join an agile, start-up minded team, focused on driving growth across both NetApp's existing customer base and new customers.
Job Description
To ensure your success as an Astra Sales Specialist for Kubernetes workloads, you need to be an ambitious, confident, and self-motivated individual, with previous Sales, SE experience or another customer facing role. You need to be passionate about innovative technology and articulating value to customers and prospects.
In your role, you will lead sales engagements and be responsible for articulating the value of the Astra family of products to customers. You will be required to hunt for, and qualify, new opportunities in your assigned territory. You will partner with NetApp Client Executives and lead the end-to-end sales process through deal closure. You will build and maintain relationships with all NetApp Client Executives in your assigned territory, helping them understand the Astra offerings so they are able to assist in identifying new opportunities in their customer base.
In addition, we are also looking for:
A multi-disciplined team player, who is passionate about selling, and additionally wants to participate in the design and development of the future go-to-market process.
Someone with a strong desire to grow professionally, the ability to adapt to an ever-changing environment, and who is coachable.
Job Responsibilities
Work with Account Executives to prospect, qualify, and develop a robust sales pipeline for New Logo and Revenue Bookings objectives.

Conduct discovery and execute the sales process to uncover the customers' digital transformation needs.

Communicate the value of Astra solutions to C-level executives and other senior enterprise decision-makers.

Timely and accurate updating of CRM customer information, forecasts, and pipeline data to ensure the generation of accurate territory and management reports.

Accelerate customer adoption.

Manage contract negotiations.
Minimum Requirements
2+ years of experience with modern technologies such as containers, Kubernetes, Istio/Envoy, Serverless functions, and CI/CD pipelines
4+ years of experience working with customers in a pre-sales or post-sales technical role
Familiar with customer challenges surrounding software development and delivery
Understanding of application protection, data mobility and how it applies to modern applications
Experience with various cloud platforms, including AWS, Azure, and GCP
Excellent communication and presentation skills, with the ability to communicate technical value into business benefit
Ability to manage numerous engagements simultaneously and work with various sales personnel across organizations and time-zones
Sales experience at data protection companies like Veeam, Rubrik, Cohesity or CommVault or with CI/CD tools like Jenkins or GitLab highly regarded
Share this post via:
---