ASIC Digital Design Engr, II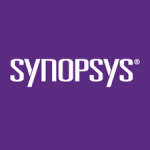 Website Synopsys
Job Description and Requirements
Seeking a highly motivated and innovative digital design engineer with knowledge of ASIC development flow. The candidate would be working as part of a highly experienced mixed-signal design and verification team, targeting the current and next generation high speed SERDES, such as USB4.0v2, PCIe6 USB4.0, PCIe4, Ethernet, DP2.0, HDMI2.1, and MIPI MPHY products (up to 40Gbps). Solid theoretical and practical background in high-speed SERDES and data recovery circuits is a solid plus. The position offers an excellent opportunity to work with a professional team of digital and mixed-signal engineers responsible for delivering high-end mixed-signal designs from specification development to performing functional and performance tests on prototype test-chips.
The PHY IP development is very dynamic and provides an endless list of challenges. The candidate would have an initial training done by the top experts in the field as well as continuous on the job training and assignments. The work is very challenging, not only given the constant technological changes but also given the ownership and the need to charter unknown waters.
Key Qualifications
MSEE graduate or BSEE plus minimum 3 years of digital design and verification experience in the industry
Good experience in writing block-level test-cases including constrained directed random tests
Must be familiar with Verilog and VCS. Good knowledge of back-end synthesis tools DC/PT is required
Must have knowledge of digital design methodologies, ATE production testing, DFT insertion, Synthesis constraints and flows
Scripting experience in Shell, Perl, Python and TCL is a plus
Good theoretical and practical understanding of digital signal processing and data recovery circuits is required
Good communication skills for interacting between different design groups and customer support teams are required
Must be self-motivated, proactive, and able to balance good design quality while meeting tight deadlines
Resolves issues in creative ways and exercises self-directed judgment in selecting methods and techniques to obtain solutions
May guide more junior peers with aspects of their job. Networks with senior internal and external personnel in own area of expertise
Must exhibit ability to produce good results as autonomously and as a team contributor
Preferred Experience
RTL coding, modeling of analog blocks, and writing complex system-level test-benches in Verilog
Defining synthesis design constraints and resolving STA issues as well as gate-level simulation failures
Defining Clock/Reset domain crossing design constraints and evaluating violations using CDC/RDC tools
Enhancing and maintaining existing SERDES PHY IPs supporting multiple protocols
Interacting with Application Engineers for customer support and resolving technical issues with Analog and P&R teams.
Share this post via:
---