Architecture & Design Technical Competency Lead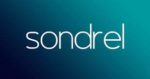 The purpose of this role is to lead and define Sondrel's architecture and front end design strategy and methodologies across the company. Ensuring the best and most efficient methodologies/flows are applied consistently on all projects allowing us to achieve the best quality for our customers.
What you will be doing
Working with suppliers, including EDA and IP, to identify the most effective application solutions and to understand how to use them to their best advantage.
Producing methodologies, flows and training materials from item above, or for larger tasks specify to R&D team work packages to achieve same.
Ensure execution team pick up and use the methodologies and flows correctly to produce quality output in an efficient manner (coach and audit).
Collaborate with Head of TCO to develop a deterministic and robust methodology for accurately assessing the effort required to execute any verification projects.
Work with the sales team to demonstrate technical competence to potential customers.
Technical Leadership and Quality
Identify best practice by networking widely and extensively with EDA companies and their users in other companies as applicable to our ASIC projects.
Ensure suitable design methodologies and flows are available, clearly documented and with suitable training provided for all project phases. Where required define R&D work packages for execution in R&D team
Collate feedback from programme/project managers, project leads and regional experts to identify areas for improvement/development
Work with the PM team to identify key metrics for monitoring project progress in architecture and front end design
Coordinate with other technical competency leads to ensure end-to-end SoC flows work together
Consult on projects to ensure application is consistent
On occasion provide expert technical support to the execution teams either directly or through locally appointed deputies.Pre-Sales and Customer Engagement
Provide a quantitative methodology for estimating the effort required to execute architecture and front end design in an ASIC project.
Support the PMO team in the use of the estimation process and understanding technical challenges and risks
Monitor execution against estimations, and continuously improve both to ensure a high level of correlation between estimation and execution.
Provide support to potential customers as part of the technical sales process, where 'expert' knowledge is required.
Work closely with customer to understand stakeholder requirements, engineering choices to be made and produce clear technical documentation of Sondrel's architectural implementation
To provide guidance, training and support to architecture team in supporting customers with respect to architectural design
What you will bring
Essential
A bachelor's degree/masters or PhD in a relevant subject
SoC design technical lead experience
Detailed understanding/knowledge of SoC architecture and design best practices
High-level understanding of other SoC disciplines and system integration
Proven capability as a problem solver with an ability to work individually or as part of a team.
A creative thinker, able to consolidate ideas from multiple sources into a relevant solution.
Able to effectively work with and listen to external suppliers, to absorb knowledge and apply to ASIC projects
High quality technical language for specification documents
Desirable
Degree in a related subject with 5+ years practical experience
SoC design technical lead experience including planning and estimation
Pre-sales customer facing experience
SoC level architectural development
Experience of specifying new flows or development of existing flows
Practical experience of other SoC disciplines
Good presentation skills
Possesses a broad cross disciplinary knowledge but with the ability to apply advanced knowledge of a single sub-function OR knowledge of multiple sub-functions.
Who you are
You are self-organised and have the ability to respond to changing priorities quickly with excellent time management skills.
You're a team player with the ability to guide and mentor.
You have the ability to work under pressure with solid organisational and problem-solving skills.
You are self-motivated and able to work under own initiative with excellent attention to detail.
Where you will work
We have offices in both Theale and Bristol. Our Headquarters is based in Theale where you will be located around plenty of country pubs in the area, golf courses, fishing lakes, good cycle and walking routes. Our Bristol office is modern, open plan complex located by the intersection of the M4 and M5.
Why Sondrel
At Sondrel we are encouraged to think differently, take on innovate and challenging projects and we're trusted to make independent decisions to progress our own careers in the way that we want. We pride ourselves on being specialists in what we do, collaborative in our approach and we're hugely passionate about driving the technology for SoC design.
We have teams across the globe which means there is opportunity for both domestic and international travel and the chance to network with some of the most highly skilled and knowledgeable engineers in the industry. Sondrel allows you to enjoy your work by having an autonomous environment built on trust, dependability and integrity as well as having a hybrid work environment catered to individual needs.
As we continue to grow, we are looking for bright individuals who are proactive in what they do, enjoy a challenge and have a desire for continuous learning experiences because, at Sondrel, no two days are ever the same.
What you get
Competitive salary
Company pension scheme
Discretionary annual company bonus
25 days paid annual holiday + bank holidays
Hybrid, flexible work arrangements
Opportunity for career progression with quarterly reviews
Length of service awards
Opportunity to travel both domestically and internationally
Inclusion
Sondrel are proud to be an equal opportunities employer. We recruit people from varied backgrounds because it makes our team stronger, and we provide an inclusive workplace because growing in partnership is what makes our team great. We do our best to provide fair opportunities to everyone and we want to hear what you need to grow with us.
Share this post via:
---