Applications Engineer, Staff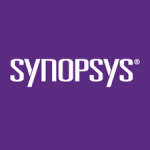 Website Synopsys
Synopsys offers a broad portfolio of high-quality, silicon-proven IP solutions for the most widely used interfaces such as PCI Express, USB, DDR, SATA, HDMI, MIPI, and Ethernet.
As a Corporate Applications Engineer (CAE) in the Solutions Group at Synopsys, you will be responsible for technical support of customers using Synopsys DesignWare Cores IP. You will analyze and resolve complex IP usage issues and provide timely, accurate technical guidance to customers.
You will have regular contact with external customers and internal contacts across cross-functional teams. Occasional travel will be required.Applications Engineer
This position requires a highly motivated and experienced individual to work with Synopsys' customers on integrating leading edge Interface IP (IIP) into their ASIC SoC/systems for next generation products. IIP include PCIe4/5, USB3/3.1/3.2/4, DDR/LPDDR4/4x/5, Ethernet 1G~100G, HDMI2.x, MIPI DPHY/MPHY and high speed SerDes up to 112G.
The position offers opportunities to work on Synopsys IIP and the latest industry specifications/applications on various hot market segments. The position will provide IIP integration guidance to customers throughout their SoC flow to resolve technical challenges, perform integration reviews at key milestones and support silicon/system bring-up. Some travels will be required.
Responsibilities Include
Understand IIP applications on customer specific SoC and systems
Keep abreast of the latest ASIC/SoC design flows and EDA tools
Provide expert advice and support to configure and resolve IIP integration challenges including simulation, synthesis, floorplan, STA, DFT, silicon bring-up, etc.
Provide integration training and recommendation to customers
Conduct integration reviews on customers' major SoC milestones
Provide feedback to Synopsys R&D for continuous IIP product improvements
Provide pre-sale support on IIP evaluations and support conference demos
Participate in R&D design reviews to align development with future customer needs
Collaborate with R&D to produce application notes on advance topics
Key Qualifications

Bachelors and/or Masters Degree in Electrical Engineering, Computer Engineering Computer Science, or related fields
Typically requires at least 5 years of design, verification, or applications experience
Design or verification experience with RTL coding in Verilog
Hands-on experience on simulation, synthesis, STA, and LEC
Experienced with UNIX or Linux
Creative and results oriented with the ability to manage multiple tasks concurrently
Strong verbal and written communication skills in English
Work well with others and ability to interact with customers
Attention to detail and high degree of self-motivation
Strong analytical, reasoning, and problem-solving skills
Occasional travel
Preferred Experience
Experience with scripting languages (Tcl, Perl, Python, etc.)
Silicon debug and FPGA/hardware troubleshooting skills.
Experienced with ASIC/SoC tape-out from concept to full production.
Domain knowledge in SerDes PHY and PCIe protocol are highly desirable
Experience on CDC, RDC, Lint, DFT, STA, and LEC will be a plus
Share this post via:
---