Application Security Assessments Supervisor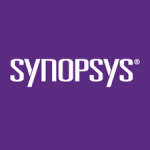 Job Description and Requirements
We are seeking a highly skilled and motivated Application Security Assessments Supervisor to join our Dynamic Application Security Testing team in the Software Integrity Group at Synopsys.
In this role, you will be the driver behind the training development and strategy for our DAST Manual Assessment team.  Playing a critical role in educating team members about the latest testing techniques, tools, and the best practices within the DAST field.
Responsibilities:
Develop Training Materials:  Create and update training materials, including presentations, labs and documentation, to ensure they reflect trends and recommendations made by our vulnerability tribunal team.
Deliver Training Programs: Conduct hands-on-training sessions delivering our custom training program to a diverse audience, both in-person and online.
Mentor and Coach: Provide one-on-one coaching and mentoring to our Engineers, guiding them through practical exercises and additional research.
Security Research: Engage in continuous research to uncover new vulnerabilities, trends, techniques, and tools.  Incorporating this into our training programs to improve our testing in line with industry standards.
Cross Team Collaboration: Collaborate with cross functional teams (locally & globally) to support customer obligations and deliver projects to agreed deadlines.
Quality Assurance: Drive our internal quality assurance program to ensure consistent testing standards across our teams.
Customize Training: Tailor training programs to meet potential specific needs and skill levels for continuous professional improvement.
Manage own tasks and projects to agreed deadlines.
Other ad-hoc duties as required.
Qualifications:
Bachelor's degree in Computer Science, Information Security or a related field.
Proven experience in Application Security, Cyber Security or similar with a minimum of 3+ years or relevant work experience.
Passion for cybersecurity and a commitment to staying updated on emerging threats and technologies.
In depth knowledge of industry standard application vulnerabilities (OWASP, WASC, CWE Top 25, etc.)
In depth knowledge of web browsers, web applications, and APIs
Knowledge and experience with industry standard application security tools.
Excellent problem solving skills.
Capability to communicate concepts, issues and solutions to others.
Experienced in performing manual security assessments on web application applications.
Experience in delivering training sessions or workshops .
Excellent Interpersonal, written, and verbal communication skill
Ability to concurrently manage multiple, highly complex tasks.
Share this post via:
---