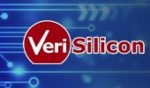 Descriptions
Job Responsibilities:    
To promote VeriSilicon products and services to customers in Japan and support customers in Japan to define specification and develop their systems through extensive hardware and software knowledge.
Education
Bachelor's in computer engineering, electronics engineering, or related field.
To prepare and do presentations to customers and show demonstrations on VeriSilicon software development kit and/or demo-board under supervise by managements.
To draft development contract for customers and have approval from VeriSilicon legal team.
To document the meeting minutes, follow customer's questions and respond to them.
To communicate with VeriSilicon related division and customers to satisfy customer's needs.
Requirements
5+ years experience as an application engineer for System-on-Chip.
Furthermore 5+ years experience to support customers define specification and HW and SW design for Consumer, Automotive or Industrial Systems.
Extensive Knowledge in semiconductor technology and software, such as C/C++, Java, Perl, Oven-VX/CL etc.
Read/Write/Speak skill of English, TOEIC scores should be 600+.
To live in Tokyo or Kanagawa pref,, Japan.
To have strong perseverance and motivation to support customers.
Share this post via:
---