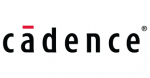 Work content:
– Design, simulate and verify high-speed SerDes interface circuits above 10Gbps.
-Establish AMS models of high-speed analog circuit modules and support joint verification of IP in digital integration.
– Define performance specifications of IC modules and create design documents.
– Design IC modules and guide layout layout.
– Chip testing, performance verification and laboratory debugging.
– Teams share design experience and guidance.
Requirements:
Master's degree or above in microelectronics, circuits and systems, etc., with solid circuit analysis and understanding abilities. Have theoretical and practical experience in electromagnetic fields, transmission lines, spiral inductors, resonant circuits, and be proficient in using Cadence tools. Able to independently complete various technical tasks and perform manual analysis and verification, testing, and quantification of one's own work. Very good communication and teamwork skills.
Share this post via:
---