Account Representative f/m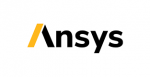 Summary / Role Purpose
The Account representative serves as the primary contact between Ansys and customers in an assigned territory or set of named accounts or product/service line. The Account Representative is responsible for maintaining existing customer accounts while also working to create new. A successful Account Representative maximizes sales profitability, growth, and account penetration.
Key Duties and Responsibilities
Performs sales activities, establishes, develops and maintains business relationships with current and/or prospective customers to maintain renewal business and generate new business for an assigned geographic area, set of named accounts or product/service line to achieve or exceed revenue objectives​.
Sells products/services through telephone as well as face-to-face contact​.
Uncover customer's pain points, negative consequences, and desired positive business outcomes to identify the best solution. Clearly present the value of company's products/services through metrics and proof points while tying to the customer's needs and differentiating from competition​.
Creates and maintains account plans for existing customers highlighting profile, share and value opportunities​.
Research sources for developing prospective customers or expanding to new groups in existing customers and for information to determine their potential​.
Develops clear and effective written proposals/quotations for current and prospective customers​.
Coordinates sales effort with marketing, account team, sales management, accounting, legal and technical services groups.
Provides accurate forecasts for new sales and renewal revenues​.
Participates in trade shows and conventions; schedules training and seminars to enhance new business opportunities​.
Minimum Education/Certification Requirements and Experience
Education & Years of Experience: Bachelor's degree in technical, engineering, business or related field with 1+ years of experience of demonstrated success in technical sales positions OR 5+ years of experience demonstrated success in technical sales positions.
Demonstrated understanding of engineering analysis and technology​.
Excellent communication and organizational skills and the ability to work independently​.
Travel: up to 50%
Fluent in English and in the local language of the territory
Preferred Qualifications and Skills
Demonstrated knowledge of company's products/services and pricing practices​.
Knowledge of the specific territory, product line, or customer(s).
Share this post via:
---