Academic Development Manager, Materials and Engineering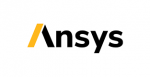 Date: Apr 21, 2020
Location: Otterfing, DE, 80331 Darmstadt, DE, 64283 Cambridge, GB, CB1
Company: Ansys
Ansys is the global leader in engineering simulation, helping the world's most innovative companies deliver radically better products to their customers. By offering the best and broadest portfolio of engineering simulation software, Ansys helps companies solve the most complex design challenges and engineer products limited only by imagination.
The Ansys Granta Education Team develops, promotes and supports the use of GRANTA EduPack and GRANTA Selector software at over 1400 universities and colleges worldwide. We are looking for someone passionate about Materials, Engineering and Simulation to join our team. This role offers opportunities to work with leading academics; make a real difference to materials and engineering teaching; develop your business, technical, and soft skills; strengthen your personal network, and travel internationally. You will have an opportunity to learn in-depth the GRANTA EduPack and Selector products, as well as other Ansys software products, used at more than 5000 academic institutions worldwide. The position can be located in Cambridge (UK), Darmstadt (Germany), Otterfing (Germany). ANSYS can consider a flexible working-from-home arrangement.
See more: https://www.youtube.com/user/GrantaDesign 
Meet the Ansys Granta Academic Team: https://grantadesign.com/education/community/meet-the-team/ 
RESPONSIBILITIES
Business Development: develop and implement a plan to engage new and existing academic contacts in collaboration with ANSYS Channel Partners i.e. provide technical support to academic enquiries, present and network at conferences etc., organise meetings and training at educational institutions and online to support adoption and use of the GRANTA teaching and research products. Support ANSYS Channel Partners setting up new licenses and license renewals.
Application Engineering: stay up to date with education and research trends, develop expertise in GRANTA products to support internal and external technical enquiries. Organise and deliver training workshops for academics on a variety of Materials and Engineering topics. Understand institutional educational curriculum and research in order to identify a potential fit with GRANTA products. Deliver technical presentations, demonstrations and application examples.
Product Specialist: contribute to the development of teaching resources, supporting the use of the software to teach/learn about engineering, materials, simulation and design topics.
Build and maintain your subject matter expertise, establish networks of collaboration and generate goodwill, introductions, and opportunities for the business.
Marketing Communication: develop a communication plan to promote GRANTA education products and services, help with the design and messaging of promotional material for online and offline distribution. Attend relevant education working groups and events, reflecting education trends to shape the future direction of our products.
MINIMUM QUALIFICATIONS
Be qualified to a PhD level in materials science or related science or engineering discipline.
Have excellent interpersonal skills with the ability to create and present technical information.
Have an organised and self-motivated approach to work, with good time management skills.
Strong commercial awareness with an interest in business development, and ideally some experience in this area. An ability to identify and develop opportunities.
Fluent spoken and written English and German
Enjoy connecting people, networking and establishing strong professional relationships.
Understanding of DACH area educational system
Exposure to teaching at the higher education level
PREFERRED QUALIFICATIONS
Experience of CES EduPack or CES Selector software
Exposure to simulation and ANSYS products
Teaching experience at a higher education institution
Knowledge about trends in engineering education
Share this post via:
---