Academic Development Manager II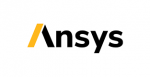 Website ANSYS
Summary / Role Purpose
Academic Development Managers can make a real difference to undergraduate engineering education worldwide and can strengthen their professional network in the academic sector. They work collaboratively with educators in academic institutions to develop engaging and effective educational content that meets the needs of current and future students and educators. The work of the Academic Development Team is closely aligned with Ansys Academic Program goals and objectives.  Daily activities could include educational content development, pre- and post-sales technical support and training, guidance to strategic universities regarding application of Ansys products, tracking and analyzing customer feedback to improve Ansys products and digital learning content offering. Academic Development Managers are expected to work under self-initiative and to prioritize work appropriately, while supporting company-wide academic program initiatives as needed.
The ideal candidate for this role will have a strong technical background related to electromagnetic simulation, with experience in the academic field. They will be able to communicate effectively with both technical and non-technical audiences and will be comfortable working with a wide range of customers. They will also be highly organized and detail-oriented, with the ability to manage multiple projects simultaneously.
Key Duties and Responsibilities
Collaborate with educators and academic institutions online or onsite to understand their educational needs and goals within your area of expertise.
Prepare content development plans for assigned disciplines to drive academic customer satisfaction, product adoption, and learning consumption metrics; plans must consider the voice of the customer and inputs from field, Application Engineers and respective Business Units.
Develop effective and innovative curriculum materials that align with current pedagogical practices and educational standards and support the usage of Ansys products in the engineering curriculum. This includes lectures, tutorials, learning pathways, study guides, assessment libraries and certification programs.
As a content owner, lead, coordinate & perform all activities throughout the content life cycle to maximize efficiency, productivity, and utilization of available resources, in close collaboration with Application Engineers and other technical teams.
Work in alliance with academic field and technical teams to develop plans to educate clients on the features and capabilities of our products, through training sessions, guest lectures, webinars, workshops, contributing to marketing collateral and educational materials.
Conduct and support feedback initiatives such as surveys to learn more about the use of Ansys education resources in the curriculum and feed that information to the sales, marketing, and product development teams, as appropriate.
Execute field marketing activities including technical presentations for marketing events, assist Sales and Presales efforts to grow ANSYS business based on the expertise and skill set requirements.
Contribute to strategic academic projects and programs as needed by team, including but not limited to infrastructure development & maintenance, business operations, strategic initiatives, as well as Ansys field and digital marketing activities.
Stay up to date with current pedagogical practices, educational trends, and technology and participate in relevant events and training, as well as other professional development opportunities to continue growing and improving as an academic content developer.
Minimum Education/Certification Requirements and Experience
BS, MS, or PhD in an engineering discipline (Mechanical/Chemical/Aerospace/ Automotive/Electronics) with respectively 5 years, 3 years or 1 year of experience in electromagnetic simulation domain for industry or academic applications
Demonstrated use of relevant Ansys electromagnetic software such as HFSS, SBR+ and EMIT or knowledge of other commercial software like ADS, SystemVue, Simulink, AWR, CST, FEKO
Logical problem-solving, strong interpersonal and communication skills, fluent in writing and speaking English
Ability to work with a diverse and multicultural group of engineers and scientists, often located in different time zones
Strong organizational and time management skills, possesses a sense of urgency
Projects a professional image and demonstrates business acumen, driven to succeed
Ability to travel internationally up to 20% of time
Preferred Qualifications and Skills
Exposure to teaching or education related projects at the higher education level
Experience in writing educational materials and research articles, and speaking at international conferences
Experience of being part of engineering product development cycle an added advantage
Exposure to the Ansys Electronics Desktop (AEDT), in particular, Ansys HFSS, Ansys Maxwell.
Share this post via:
---