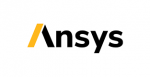 Salary £23,000 per annum, based at Horsham, West Sussex
This role is only available for current university students eligible to work in the UK and applying for a year in industry starting in summer 2024, and taking place between their 2nd and 3rd year of study if studying for a bachelor degree, or between their 3rd and 4th year of study if studying for an 4 year integrated master degree.
This Software Developer placement entails designing and implementing new features, user experience and infrastructure for the ANSYS Discovery Suite.
ANSYS is the world leader in engineering simulation. Up to 80% of the cost of a product's development is determined by the decisions you make early in the design process, and ANSYS helps its customers reduce this cost with physical simulation tools to make better decisions quicker. Customers use ANSYS simulation products to digitally explore design concepts and test critical design choices early in the product life cycle.
What is ANSYS Discovery?
ANSYS Discovery is a new product suite that pushes past the traditional barriers of engineering simulation for the design engineer. Discovery provides instantaneous 3D simulation, tightly integrated with direct geometry modelling, to enable interactive design exploration and rapid product innovation. It is an interactive experience in which you can manipulate geometry, materials and physics, and instantly see changes in performance. The Discovery Refine stage provides links to the Ansys flagship solvers, for greater accuracy.
Essential Job Functions/Accountabilities:
The successful candidate will join a development team that is responsible for bringing new ideas and features to life, producing an immersive and intuitive user experience, and seeing the product through all stages of the software development lifecycle. They can expect to work closely with product management, UX designers, and testers in a dynamic environment. There will be focus on delivering a high-quality product, in which optimization and system integration are key factors.
Minimum Requirements/Qualifications:
Undergraduate in a Computer Science or related subject
Strong understanding of object-oriented principals
Interest in engineering simulation software
An inquisitive, pro-active and methodical approach to work.
Experience in any of the following is preferred:
C#/.Net
UI development, including working with MVVM and MVC patterns
Windows Presentation Foundation, PRISM, multi-threading, LINQ
Visual Studio, Git, Team Foundation Server, and/or C++
Non-Negotiable Hiring Criteria:
The successful candidate will be hardworking, capable of working under pressure and able to work on his or her own initiative when required, or as part of a team.
Good communication and problem solving skills are essential.
Share this post via:
---