VP Global Supply Chain and Manufacturing Strategy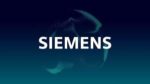 Do you want to join us in helping to fight the world's most threatening diseases and enabling access to care for more people around the world? At Siemens Healthineers, we pioneer breakthroughs in healthcare. For everyone. Everywhere.
At Siemens Healthineers, We offer you a flexible and dynamic environment with opportunities to go beyond your comfort zone in order to grow personally and professionally. Sound interesting? Then come and join our global team as VP Global Supply Chain and Manufacturing Strategy.
Our global team: We are a team of more than 68,000 highly dedicated employees across more than 70 countries passionately pushing the boundaries of what's possible in healthcare to help improve people's lives around the world. As a leader in the industry, we aspire to create better outcomes and experiences for patients no matter where they live or what health issues they are facing. Our portfolio, spanning from in-vitro and in-vivo diagnostics to image-guided therapy and innovative cancer care, is crucial for clinical decision-making and treatment pathways.
Our culture: We are part of an incredible community of scientists, clinicians, developers, researchers, professionals, and skilled specialists pushing the boundaries of what's possible, to improve people's lives around the world.  We embrace a culture of inclusivity in which the power and potential of every individual can be unleashed. We spark ideas that lead to positive impact and continued success. Check our Careers Site at https://www.siemens-healthineers.com/en-us/careers.
Join our team now at Siemens Healthineers as VP Global Supply Chain and Manufacturing Strategy.
As a VP, Global Supply Chain and Manufacturing Strategy, you will be responsible for:
Accountable for developing and directing the overall operations strategy, governance of the S&OP/IBP, manufacturing footprint optimization, Program Management Office, NPI introduction to the factories, global logistics and customer fulfillment, maintaining rigor in achieving KPIs, budget, and set priorities for global supply chain functions.
Forms a companywide strategic roadmap to improve S&OP maturity, enables process design and adoption through technology and analytics.
Support and execute the annual, monthly and quarterly Planning Process with cross functional leaders from Finance, Sales, and Operations, third party manufacturing partners to understand the business strategy, capacity and identify the priority fulfillment supply chain outcomes.
Lead meetings with Sales Operations, Finance Product and stakeholders to align on a consensus view of the Global Demand and Supply Plan.
Continuously drive better business practices to meet the growth and scale of the business. Increased value to the business through consistent measurement and improvement of key activities.
Identify risks to Operating Plans/ Integrated Business Plans and develop mitigation strategies (resiliency, scalability, and buffer/ flexibility).
Identify, own and drive improvement opportunities in the product planning process, marshal resources, and drive projects to completion, system enhancements in partnership with Operations, Engineering and other Business teams.
Deploy and monitor the performance of the core supply processes within the plant, manufacturing partners and 3PL partners, such as Master resource planning, Capacity Planning, Demand and Supply execution, work orders, KANBAN's and Safety stocks.
Own Ultrasound Global Inventory, from raw material to finished goods, sets goals for YOY improvements, optimizes last time buys while minimizing assets obsolescence.
Lead global logistics to drive agility in shipments while minimizing freight costs.
Drive continuous improvement in the supply chain, uses lean six sigma to engrain a culture of problem solving and strives for stretch targets.
Ensure that the manufacturing leadership is being provided with the right insight regarding planning future capital investment regarding capacity planning and opportunities for cost and cash improvements.
Ensure that KPIs are agreed upon, tracked, communicated and corrective actions taken when deviating and reported back to leadership in time.
As leader for the Operations PMO, manage projects in optimizing manufacturing footprint, NPI transfer to our factories, introduction of digital systems such as SAP4, Electronic DHR tools, digitalization.
Hire, train the resources, team members as necessary to support the growth of the business. Management of people resource to ensure that they are developed, coached and capable of performing the role designated including performance management.
This position may suit you best if you are familiar with what is below, and would like to do develop your career with Healthineers:
Authenticity, integrity, and humility with the ability to build trust and followership at all levels of the organization.
Excellent interpersonal and communication skills to influence / motivate individuals and teams without hierarchical authority.
A "builder" and change agent who will challenge traditional thinking to drive bold change.
Ability to foster an environment of healthy and inclusive debate to innovate the best possible solutions.
Driven by a passion to maximize success for internal and external customers – Always!
High level of accountability coupled with a track record of delivering sustainable results in a high paced and constantly changing environment.
Robust analytical and critical thinking capabilities with strong process orientation and effective decision-making skills.
Takes action with speed. Excellent organizational skills with the ability to deliver multiple tasks and projects simultaneously while meeting challenging deadlines.
High intellectual curiosity and learning agility.
Builds talent capabilities via their passion for teaching, training and coaching employees at all levels of the organization.
Strong work ethic with a high degree of self-motivation and the ability to work independently.
Required skills to have for the success of this role:
MA/MBA preferred.
Minimum of 15 years in Production, Demand and Supply Planning roles, Program Management required.
Expert leader with a proven track record of building and managing high performing teams, developing relationships, and managing internal stakeholders.
Excellent written and verbal communication skills, as well as the ability to effectively communicate with technical and nontechnical audiences.
Strong interpersonal and collaborative skills, as well as strong skills as a negotiator to reach consensus, alignment, and commitment. project management skills to manage overall transformation and continuous improvement projects across multiple geographies and business functions.
Resourceful problem-solving capability, great analytical skills, and ability to simplify complex issues, influence others and deliver favorable results.
Change management and transformational change experience.
Able to develop solutions to complex problems which require an in-depth degree of ingenuity, creativity, and innovativeness.
Able to develop complex concepts, techniques, and standards. Implement supply chain initiatives to improve efficiencies, cost, waste reduction and other lean principles.
The ability to travel 50% of the time.
The pay range for this position is $230,000.004 -$275,000.00 annually; however, base pay offered may vary depending on job-related knowledge, skills, and experience. The annual incentive target is 30% of base pay. Siemens Healthineers offers a variety of health and wellness benefits including paid time off and holiday pay. Details regarding our benefits can be found here: https://benefitsatshs.com/index.html
This information is provided per the required state Equal Pay Act. Base pay information is based on market location. Applicants should apply via Siemens Healthineers external or internal careers site.
Share this post via:
---