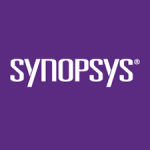 Website Synopsys
REQUIRED BACKGROUND/EDUCATION
Engineering degree, preferably on Physics, Telecommunications, Microelectronics/RF, Optics/Photonics, or similar.
REQUIRED SKILLS
• Master in optics, photonics or opto-electronics.
• High level of English (B2 minimum), technical/business and fluent. Experience living abroad valued.
• Education or experience in project management, customer interfacing and/or business development and marketing.
• Availability for international travelling.
VALUABLE SKILLS
• Ph.D. in optics, photonics or opto-electronics.
• Photonic integrated circuit design and/or characterization experience not strictly needed but recommended.
• Supply chain management (foundries, packagers)
• Any other extra language (e.g., French, Italian, German, Dutch, Chinese, Russian). Spanish not strictly needed but recommended.
• Microsoft Office suite, advanced knowledge.
• CRM experience valued.
• Very pro-active, versatile, collaborative character.
• Organized, good project management skills.
• Good international networking skills and available professional network.
• Ambition for growth and expansion.
POSITION RELATED TASKS
• Photonic integration opportunities: technical evaluation and review.
• Customer accounts and project management.
• Commercial activities and business development in the field of photonic integration.
• Representing the company at different physical and online events.
• Collaboration with marketing related to the company's activities (conferences and exhibitions, workshops and trainings, networking events, promotional material, etc.).
• Collaboration with other VLC departments on relevant business areas at internal and public funded R&D projects.
• Monthly, quarterly and yearly reporting and forecasting.
Share this post via:
---