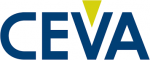 Website CEVA
Job Description
Are you interested into the next generations of the wireless world and more specifically into its 
audio domain
?
Does a well-sized and dynamic team from a solid and high-end business unit lit any fire deep inside you?
Then you will find your place among us!
Within the Wireless Internet of Things group, you will be a member of our Bluetooth team. You will integrate our Validation department to take an active part in the future evolution of our IP (Intellectual Property), being involved in:
Study of Bluetooth Host and Audio features
Validation of our Bluetooth Host and Audio features
Python based test suite definition, development and execution
Python and C based application development
Bluetooth Qualification of our IP
Our stimulating working conditions will enable you to take part in varied tasks, working on innovative technologies. Depending on your profile and experience, you will be lead to work on various phases of the projects:
Validation and test plans definition
Testing on simulation and on FPGA board
Testing reports redaction
Issue resolution follow-up
C and Python based applications development as well as PyQt GUI
Support to other department
The best match…
Holder of an Engineering Degree in computer Sciences, you are proficient with C/C++ development languages; particularly in the field of embedded systems, Python, Eclipse, SVN, debug and testing. Ideally, you are acquainted with a wireless communication norm as well as validation methods.
You preferably have a 4 to 5 years' experience within the field of embedded software development. The selected candidate will be a real team player with communication abilities. Your flexibility and adaptation skills have been demonstrated, while being rigorous and have good organization and prioritization skills.
English languages have to be fluent.