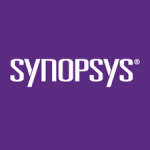 Job Description:
Min 4 to 5 years of experience in storage administration
Familiarity/Experience with NetApp/EMC/Pure Storage, NFS troubleshooting, mount issues and related technologies.
End User support for Storage and related services in a 24*7 production environment.
Collaborate with other technical teams to solve problems and continually evolve the technology.
Shifts can be rotational/permanent.
Able to schedule, prioritize, support activities, and communicate actions and results as needed.
Troubleshooting, Analytical skills
Prepare and maintain documentation of issues and resolutions.
Respond to alerts, reported issues, escalate problems as required, and resolve significant matters exercising independent judgment within established support practices.
Experience supporting mission critical storage & data protection solutions is highly desired.
Troubleshooting issues related to NFS, mount, access, backup etc.
Perform Data cleanup (copy/move/delete) as and when required. Change/modify Disk permissions / Disk ownership/group access.
Perform Data backup/Archival as and when required.
Key Roles & Responsibilities:
The end-to-end management of installation, deployment, operations, monitoring, optimization, and support
Engage with engineering, operations, and other architecture teams to align services to existing and future business capabilities
Work on performance analysis and troubleshooting, data recovery strategies for critical systems, and data backup measures
Requirements:
Bachelor's degree in Engineering or equivalent certification in computer science, information technology
Proficient in Linux administration (including permissions, sticky bit, crontabs, rsync, automount, NFS services, LDAP, NFSv4ACL etc.) and troubleshooting
Knowledge on Enterprise Storage (NAS/SAN) solutions with NFS, CIFS, iSCSI, FCP, S3 technology, Snapmirror etc.
In-depth knowledge on NAS/SAN vendor solutions (NetApp c-mode, Pure and other storage technology is an added advantage)
Experience on Automation using Ansible, Python will be preferred
Knowledge of Directory Services like LDAP
Networking fundamentals including switching, routing, firewall, DNS, subnetting etc.
Good communication skills and exposure to IT service management tool
Strong problem-solving acumen and flexibility with respect to adapt and learn quickly
Motivation to support customer issues, and work hard to debug and deliver in the tight schedule
Share this post via:
---