UF Equipment component owner – Locomotive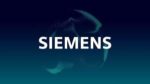 Website Siemens EDA
Siemens Mobility is an independent run company of Siemens AG. Its core business includes rail vehicles, rail automation and electrification solutions, turnkey systems, intelligent road traffic technology and related services
In Mobility, we help our customers meet the need for smart mobility solutions. We are making the lives of people who travel easier and more enjoyable while constantly developing new, intelligent mobility solutions!
Change the future with us
Responsible for all the Locomotive equipment integration in Underslung.
Ensure an efficient interface & alignment with internal / External stakeholders such as Other Engineering functions, Procurement, Industrial Design, Manufacturing, Project management, suppliers & subcontractors for assigned project / Tender.
Analysis and evaluation of the customer specifications, standards, and regulations.
Good understanding of mechanical designing concepts and design of machine members. Awareness on Metal Fatigue, Weld design, material behavior, mechanical vibrations etc.
Understands standard engineering practices (example: material selection, Tolerance stack up, Location strategy, manufacturing, serviceability, assembly, LCC, testability, DFMEA).
Working knowledge of design to meet defined requirements of weight, cost and functionality.
Working exposure of rail norms as per UIC, EN, DIN, IS
Understand & informs technical risks and defining mitigation plans.
Evaluating technical offers from suppliers (Clause-by-clause reply).
Preparing and leading design reviews with other departments, HQ and with the customer.
Follow-up of engineering planning and anticipating on potential delay in relation with interfaces
Reviewing of supplier deliverables/documents (CDR) related to interfaces.
Support for Localization & FAI of major equipments and its sub-systems.
Preparing and follow-up of the Test Program Plan.
Verifying the test procedures proposed by supplier or HQ.
Supervising and coordinating type tests on the Systems.
Validating test results and write test reports.
Analysing problems, creation and implementation of corrective actions (functional, safety, reliability)
Supporting/verifying Maintenance and Operating Manuals
Review and release activity 3D, 2D data for the project closure.
Use your skills to move the world forward
Mechanical Engineer with 5+ years' experience in Equipment Integration and fittings preferably in Locomotives. Metro or Trainset experience can also be considered.
Through professionals know how of Underfloor Equipment Integration – Design, development, manufacturing & validation
Ability to implement existing process and approaches in his domain.
Show Problem-solving competence.
Knowhow and use Creo, PDM link & SAP will be added advantage.
Has already worked (preferably) with Train builders.
Able to demonstrate management of engineering teams.
Being agile, ability to prioritize and to work effectively under pressure to meet the deadline.
Able to work in an international & multicultural environment within a matrix organization structure.
Good written and spoken communication skills (in English).
Ready to travel locally and internationally as in when required by projects.
Share this post via:
---