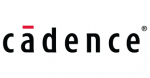 Website Cadence
Cadence Design Systems is looking for a Treasury Manager with expertise in corporate insurance programs and managing short-term investments.  The ideal candidate would have excellent communication stills, be detailed oriented, and be able to work independently on projects.
This person will join a team that collaborates across departments and geographies of this publicly traded software company with $2.5B+ in annual revenue.
Must Haves:
Bank Account Management
Investment Management
Property & Casualty Insurance
Job Responsibilities:
Cash and Liquidity Management
Opening bank accounts on a global basis
Online bank portal administration and signatory change management
Implement new products & services
Evaluate bank fees and recommend improvements
Manage ongoing banking relationships
Determine daily cash position
Initiate and approve electronic fund transfers
Prepare and/or assist with preparation of short-term and medium-term cash flow forecasts
Investment Management
Invest in short term investments such as money market funds and time deposits
Monitor investments for policy compliance
Prepare schedules for quarterly reporting and disclosures
Property & Casualty Insurance
Manage insurance renewals including evaluating renewal strategies, pricing, and structure
Prepare insurance applications
Work with insurance broker to review customer and vendor contracts and provide advice to the business on insurance matters
Insurance budgeting
Certificates of insurance
Stock Repurchase Program
Back-office support for daily wire payments and quarterly share delivery
Prepare reports used to monitor broker performance
Foreign Exchange
Assist with back-office confirmations and settlements
Ensures compliance with internal controls, policies, and procedures.  Provide support to department in other areas including treasury analysis, financing transactions, acquisition integration and special projects.
Position requirements:
Bachelor's Degree in business, preferably finance or accounting.
5+ years of Treasury experience in a public company environment
Possess strong communication skills and have the ability to collaborate with teams across the organization and with external partners.
Be detail oriented, have strong analytical and problem-solving skills, and have a desire to identity and implement process improvements.
Experience with treasury systems (Bloomberg, Kyriba, Chatham, and online banking portals) is preferred.
The annual salary range for California is $113,400 to $210,600. You may also be eligible to receive incentive compensation: bonus, equity, and benefits. Sales positions generally offer a competitive On Target Earnings (OTE) incentive compensation structure. Please note that the salary range is a guideline and compensation may vary based on factors such as qualifications, skill level, competencies and work location. Our benefits programs include: paid vacation and paid holidays, 401(k) plan with employer match, employee stock purchase plan, a variety of medical, dental and vision plan options, and more.
Share this post via:
---