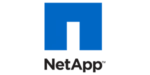 Website NetApp
About NetApp
We're forward-thinking technology people with heart. We make our own rules, drive our own opportunities, and try to approach every challenge with fresh eyes. Of course, we can't do it alone. We know when to ask for help, collaborate with others, and partner with smart people. We embrace diversity and openness because it's in our DNA. We push limits and reward great ideas. What is your great idea?
"At NetApp, we fully embrace and advance a diverse, inclusive global workforce with a culture of belonging that leverages the backgrounds and perspectives of all employees, customers, partners, and communities to foster a higher performing organization." -George Kurian, CEO
Job Summary
In the role of Treasury Analyst, you are integral to the success of NetApp's Treasury & Risk team.  This position will have global responsibilities that require you to interact with the entire treasury team, various internal NetApp stakeholders and external banking partners.  This role is based in Cork, Ireland and will require a self-motivated and proactive individual who has strong communication skills.
Responsibilities and Requirements
Maintain and coordinate updating of authorized signatories on bank accounts worldwide; manage global bank account list, banking documentation and KYC requirements
Drive rationalization of bank accounts and optimal corporate banking structure to align to future business needs; open new accounts as needed & coordinate bank account management
Manage processes related to reporting global cash balances and treasury metrics,
month-end and quarter-end close, variance analysis and reconciliations
Learn and be compliant with all cash management related company policies, SOX controls & working procedures, making improvement recommendations for annual policy and compliance reviews
Become proficient with standard cash management activities, such as daily cash management and reconciliation of bank accounts, corporate banking structure activities, and administration of various banking portals
Provide expertise and recommendations for technology applications; work cross-functionally to standardize and map processes; champion a technology roadmap within treasury; providing support for potential RFPs as needed
Partner with tax, accounting, and legal to centralize international and operational cash
Ad hoc analysis as needed

Job Requirements 

Effective business partnering skills and the ability to build and maintain strong working relationships
Excellent written and interpersonal communications skills
Ability to follow written procedures and policy
Initiative and ability to deal with complex and ambiguous situations
Intellectual curiosity
The position requires strong computer skills; proficiency with applications such as Microsoft Word, PowerPoint and Excel
Education and Experience
This position requires a university degree in finance, accounting, or economics (or demonstrated equivalent experience). CTP credentials are highly desirable.
At least 3 years of corporate treasury cash management & operations experience
Knowledge of banking documentation and KYC/AML desirable
Strong experience working with treasury management systems
Project management experience highly desirable
Experience implementing or working with treasury management systems
Experience with Oracle Financials, Hyperion Reporting and Smart View is highly desirable
Share this post via:
---