Full Time
Applications have closed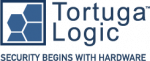 Website Tortuga Logic
Job Summary
Recently uncovered chip vulnerabilities, such as Spectre and Meltdown, serve as a harsh reminder that our systems can only be as secure as the weakest link. Since their discovery three years ago, hardware vulnerabilities have seen an exponential increase. They exploit weaknesses in semiconductor chip design and low-level firmware and frequently cause irreparable damage across the semiconductor industry affecting both our enterprise and consumer digital infrastructure.
Tortuga Logic offers leading-edge products and services to help customers detect and remediate security weaknesses during the semiconductor design process. Its Radix line of products augments existing chip verification flows and enables design teams to fix security flaws as chips are developed while giving security teams ongoing insight to drive the overall security program.
Initially reporting to the CEO, the Director of Marketing will be responsible for managing all aspects of the company's corporate and product marketing strategy including market education and thought leadership promotion, demand generation, and sales and partner enablement. She or he will work closely with all other organizations of the company especially the sales and engineering teams. This position offers unique opportunity to grow in an early-stage, fast-growing cybersecurity startup and establish its marketing program from ground up.
Responsibilities and Duties
Develop broader view of the cybersecurity market landscape to strategically establish Tortuga Logic as a leader in hardware security
Identify key market segments and develop dedicated understanding of needs and requirements
Develop and execute broad Go-to-Market strategy, including
Educating target markets for growing awareness and seeding demand
Establishing Tortuga Logic's market position as thought leader and comprehensive solution provider
Launching product releases and new solutions
Develop and execute comprehensive demand generation strategy, including
Building lead generation process and corresponding analytics for tracking and forecasting
Establishing robust hand-over to sales and partners which fosters accountability and predictability
Build account-based marketing for selected high-potential market segments and customers
Qualifications and Skills
Strong background in cybersecurity and solid understanding of its market needs and ecosystem dynamics
At least five years of experience in key aspects of marketing
Hands-on attitude towards all marketing functions and ability to work effectively in a small, rapidly growing start-up environment
Strong presentation skills, as well as excellent verbal and written communication skills
Strong skills in designing and presenting marketing material
Passion for success of the entire team
About Tortuga Logic
Tortuga Logic is a San Jose, CA based cybersecurity company that provides industry-­leading solutions to address security vulnerabilities overlooked in today's systems. Tortuga Logic's innovative hardware security technologies detect and prevent hardware security vulnerabilities from pre-silicon to runtime that are undetectable using current methods of security analysis.