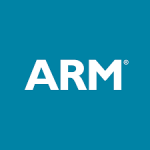 Website ARM
Job ID #: 18572
Job Category: Design Engineering
Employment Type: Experienced Professionals
Division: Architecture & Technology
Department: Architecture & Technology – Technology
Primary Country: UK
Primary Location: Cambridge
Job Description
This is a fantastic opportunity for someone who is interested and has extensive experience in Arm Architecture to be responsible for the CPU Architecture documentation.  We are looking to redefine on how we specify architecture that enables faster development and adoption of our architectures. If you want to work closely with Arm processor architects and the rest of Architecture Technology Group (ATG) team, improve and change how CPU architecture is specified and communicated, this can be ideal for you. You will own the flagship architecture deliverable, Arm Architecture Reference Manual (Arm ARM) and ensure its correctness, completeness, accuracy and accessibility.
You will provide technical leadership for Architecture Information Group (AIG) in respect of the Arm Reference Manual and be responsible for generating information for the Arm Architecture. Among other products, AIG is in charge of the Arm Architecture Reference Manual and other software products used for the description of the CPU Architecture. This team is a diverse mix of software engineers and technical writers. It is a growing team involved in new exciting challenges that will change the way how the Arm Architecture is going to be developed and shared with partners.
We are looking for a technical leader to set direction and technical guidance for the development and delivery of specification documents and be responsible for the content and presentation of the information. Someone who is result-oriented problem solver with a strong commitment to quality in a high-performance dynamic environment and has a forward-looking vision on the deployment of architecture specifications. Our engineers work in a flexible, supportive, and collaborative environment. Their skills are highly valued, and extensive education, on-the-job training, and mentoring are provided to support their growth and career progression.
What you will be accountable for?
Owning the structure, language, correctness and representation architecture reference manuals and specifications.
You are expected to provide technical direction, guide and make the technical decisions for design, methodology, quality. This means that you must have good knowledge on Arm Architecture, how it used and very good leadership skills
The role may require some line management responsibilities.
Essential skills:
Extensive experience and understanding of Arm Architecture.
Experience in technical leadership, coaching and mentoring.
Result-oriented problem solver with a strong commitment to quality in a high-performance dynamic environment.
You will be able to clearly communicate solutions for complicated technical problems to both the team members, as well as customers. Excellent language skills in English orally and written are mandatory
You show stakeholder focus; your tendency is to put your stakeholders first and you are able to forge lasting relationships based on mutual trust.
Desirable experience:
Bachelors (BS) or Masters (MS) in Computer Science, Computer Engineering or equivalent.
Knowledge of at least 1 of the following areas: C/C++, Python, XML, Java, JSON.
System Architecture including OS and firmware.
If you have some experience in any form of technical writing, it is a plus.