Technical / Content Writer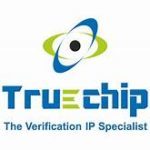 Education
BA or B.Sc. in a technical field, English, or Communications
Added Advantage:
At least 1-3 years writing or customer support experience in the electronics,  networking or computer industry. Semiconductor Industry is a plus.
Position Requirements:
We are looking for a Technical Writer who has a passion for precise language, enjoys communicating clearly and effectively through written instructions, and a knack for paying careful attention to details and deadlines. This writer will help us in our customer product documentation group. We create user guides, reference manuals, application notes and online help for our complex product line of verification IPs.
The ideal candidate would have a background in Mass Communication, Physics or English with prior experience in technical writing. Familiarity with semiconductor related technical jargon, software debuggers, and EDA tool scripts a plus. Ability to edit or create web pages will be an added advantage.
Responsibilities:
Write, edit, proofread, and prepare product manuals per release schedules. Requires interaction with development engineering and technical marketing personnel to discern conceptual models of intended use of various Tensilica processor hardware and software features and reduce the conceptual understanding into coherent reference manuals and user guides.
Coordinate and work closely with engineers, customer support, and product management to create and ensure the readability, technical accuracy and completeness of the product documentation
Participate in developing departmental authoring guides, tools, and improving process
Desired Talent and Skill:
Excellent verbal and written communication skills in English language with attention to company documentation and quality assurance standards
Understands and retains complex concepts and subtle distinctions in technical areas to research and translate technical information into customer documents
Possesses working knowledge of programming languages, Verilog, formal verification, or logic synthesis a plus for writing examples
Proficient in publications tools such as Frame Maker, MS Word, Visio, Eclipse / Web help, familiarity with DITA, CMS, wiki- or database-based authoring a plus
Great interpersonal skills and positive teamwork skills to conduct interviews with various users and technical staff to gather data for documentation
Solution-oriented, self-motivated individual, able to juggle schedules and priorities across multiple projects
Share this post via:
---