TD Wet Etch Process Engineer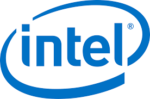 Intel
Job Description
Module Engineers are responsible for leading scientific research enabling manufacture of innovative device architectures coupled with the realization of these architectures. Designing, executing and analyzing experiments necessary to meet engineering specifications for their process. Participate in development of intellectual property. Development of the equipment necessary to exploit the understanding gained in research (in collaboration with equipment suppliers). Work effectively with the equipment supplier to identify shortcomings, propose and evaluate hardware modification to mitigate issues. Operate manufacturing line in order to integrate the many individual steps necessary for the manufacture of complex microprocessors. Insitu ramp to manufacturing volumes to demonstrate the technology meets requirements while simultaneously transferring the technology to counterparts in manufacturing via the Copy Smartly Methodology. Install and qualify manufacturing capacity at the development site and audit installation/qualification and supervise first full loop at the production site.The position is associated with the sale of the NAND business to SK Hynix aligning to Phase 2 of the transaction. Employees aligned to Phase 2 will continue to be employed by Intel developing NAND technology and components. Phase 2 of the transaction is expected to close in March 2025 at which time employees aligned to this phase of the transaction will transition employment to Solidigm, a stand-alone US subsidiary of SK Hynix headquartered in San Jose, California with offices world-wide. Solidigm is a leading global supplier of NAND flash memory solutions, led by Robert (Rob) B. Crooke as CEO, previously senior vice president and general manager of Intel's Non-Volatile Memory Solutions Group. To read more, see: https://www.intc.com/news-events/press-releases/detail/1513/intel-sells-ssd-business-and-dalian-facility-to-sk-hynix target https://www.intc.com/news-events/press-releases/detail/1513/intel-sells-ssd-business-and-dalian-facility-to-sk-hynix
Minimum Qualifications:
1. A MS or higher degree from a well recognized institution on engineering (STEM) field
2. Excellent communication / present skill
Preferred Qualifications:
1. Capability of working in a high performing team culture which includes setting high expectations, driving and continuously improving team performance with a high sense of urgency and finally role modeling culture behaviors
2. Assumed responsibility and strong commitment.
3. Flexibility and maturity in dealing with uncertainties and prioritization.
4. Commit to aggressive goals and with a can do attitude.
Requirements listed would be obtained through a combination of industry relevant job experience, internship experiences and or schoolwork/classes/research.
Apply for job
To view the job application please visit jobs.intel.com.
Share this post via:
---