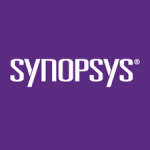 Website Synopsys
We are seeking an experienced semiconductor engineer to join our team. As staff AE, you will be the primary technical interface with customers. You will assist customers to evaluate, use, and apply TCAD tools. As the product expert, you will work with R&D, sales, marketing, and our customers to help drive the development and acceptance of our products.  Duties include both pre-sales and post-sales activities such as technical support of the product, definition and management of customer projects, development of applications for advanced logic, memory, RF, and power devices, customer training and internal guidance for product enhancement.
Requirements:
The ideal candidate holds a PhD degree in EE, Physics, or Material Sci related to semiconductor manufacturing; has extensive experience in semiconductor process technology with strong focus on simulation and modeling.
Advanced knowledge and experience in semiconductor devices, process technology, process integration, with focus on simulation and modeling
7+ years of TCAD simulation or emulation experience
Experience/knowledge in compound semiconductors, semiconductor reliability physics, technology is a big plus.
IT skills in Linux and scripting languages such as TCL, Python, C++
Excellent presentation and communication skills, with the ability to interact at the engineering and management level within the customer organization and with the "help others succeed" mentality.
The Custom Design and Manufacturing Group provides market leading solutions for Custom Design, Circuit Simulation, Physical Verification, Process Technology Development, Advanced Lithography, and Manufacturing, driving the successful adoption of our best-in-class technologies and platforms at our broad and growing set of customers and partners across diverse market segments.
Share this post via:
---