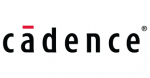 Website Cadence
At Cadence we have an exciting opportunity for a seasoned IT Systems Engineer to join our EMEA IT team.  This is a truly exciting time for Cadence as this person will help support our new site in Cork.
What we are looking for:
Front line on the ground support and problem solver for users working in a Linux or windows-based environment.
Experience with all aspects of server's hardware.
A team player who will be a main channel in IT/R&D communication for the Cork site.
Project oriented engineer who believes that everything is possible
Excellent communication skills which will be required to engage with senior R&D and IT staff across the globe.
Ability to understand and dictate R&D needs while architecting the best solution based on given limitations.
Cloud solutions and architecture knowledge required in order to support needs of local engineer Cloud team.
Datacenter support experience – FARM technology including DRM (LSF), storage, virtualisation
Knowledge and ability to troubleshoot networking problems.
Familiarity with monitoring tools.
Familiarity with hyper converged solutions specifically Nutanix.
Background with one or more scripting/automation languages: Perl, Python, Linux shell scripting.
Main Responsibilities
Front line on the ground local support for all aspects of IT at the new Cork site.
IT on the ground driving the setup of the new Cork location.
Ability to work on

windows\Linux installations,

maintenance, service and break-fix issues.
Would be required to work remotely to use Unix/Linux administration skills to resolve issues at other Cadence global offices.
Member of the EMEA Datacentre and farm support team.   The successful candidate will need to understand and work with Cadence compute environment comprising of LDAP/NIS authentication, NetApp (but not only) storage, virtualized servers/desktops, compute farms, monitoring, LSF, licensing, firewalls, etc.
Work with farm support team to Identify and rectify issues in our server farm: monitoring, licenses, storage and LSF
Assist users in daily problem solving and act as an escalation point to our service desk that relate to local issues to site.
Will be required to work

occasional unusual

hours based on emergencies and maintenance needs.
Support local R&D teams including global team providing cloud solutions to our customers.
Mandatory requirements:
Windows and Linux System administrator with 5+ years' experience.
Experience designing, integrating and managing complex infrastructure solutions
Strong background with datacenter support including servers HW
Hands on HPC/compute farm management with enterprise grid solutions
Professional skills
Experience managing windows & Linux systems in global environment hundreds of servers
Deep OS and configuration troubleshooting.
Hands on UNIX\Linux infrastructure NFS/LDAP/DNS servers
Solid understanding HPC cluster management, jobs/queue monitoring, controlling, prioritizing, tracking, tuning and troubleshooting, preferred from EDA or semiconductors industry. IBM LSF knowledge is highly desirable
Experience with virtualization and cloud solutions
Experience with configuration management tools and application orchestration using Puppet, Chef or Ansible
Experience with monitoring tools enterprise and/or open source
Knowledge application stack like ELK, Grafana, Cacti
Network knowledge, ability explain packet sniffer tools, ports and sockets definitions.
Strong background with one or more scripting/automation languages: Perl, Python, Linux shell scripting.
Project management experience is highly desirable, plus the ability to drive and own initiatives is essential
Experience working with enterprise NFS storage solutions would be highly desirable
Personal skills
Friendly, pleasant with

strong communication

skills.
Self-learner. Highly motivated. Open minded.
Ability to quickly comprehend the functions and capabilities of new technologies
Has a systematic view for complex environments
Ready and enjoys learning new things with a can-do attitude.
Knowledge of the EDA business is highly desirable.