Full Time
Applications have closed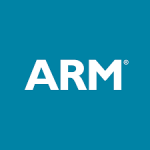 Website ARM
Job ID #: 17376
Job Category: Hardware Engineering
Employment Type: Experienced Professionals
Division: Architecture & Technology
Department: Architecture & Technology – Technology
Primary Country: France
Primary Location: Sophia Antipolis
Additional Country: UK
Additional Location: Cambridge
Job Description
Arm's Sophia Antipolis is located in one of the most beautiful parts of France, at the heart of Europe's largest and most dynamic technology park. Surrounded by mountains and the Mediterranean Sea, this outstanding position will allow you to work alongside technology experts across Arm.
Do you want to contribute to the future of Arm technology and architectures, investigate performance issues and contribute to the development of new architectures?
You will join the Architecture and Technology Group at Arm — a dynamic, collaborative, highly motivated and influential team responsible for building the foundation of the future compute platform architectures — from autonomous vehicles to mobile phones to IoT nodes to server farms.
Key Accountabilities

Working in the Architecture and Technology systems architecture group:
You will contribute to the definition of next generation system technologies, including processor and system architecture specifications and hardware products.
You will work closely with experts from across Arm to develop and evaluate new technologies deploying them internally within Arm and to the broader Arm ecosystem.
Your work will influence both Arm product roadmaps and the wider Arm ecosystem.
If the challenge and opportunity of working on state-of-the-art technology excites you, and you can meet the requirements of the job description below, we look forward to receiving your application. Please note this role can be performed either from our Sophia Antipolis office or our Cambridge based office.
You should have knowledge and skills in several of the following areas:
Architecture definition (CPU, DSP and/or other hardware acceleration)
Architecture performance analysis and optimisation.
Analytical evaluation of new technologies and their applicability to a target market
Memory systems, caches, coherency protocols and memory management
Hardware and software partitioning
Low-level programming and optimisation for DSP and/or SIMD
Digital Signal Processing / Machine Learning algorithm implementation
You should be able to:
Demonstrate strong communication skills.
Navigate and make high-level design trade-offs and articulate the rationale for those choices.
Have a can-do attitude, be flexible and ready to accept new challenges.
Have a university degree (or equivalent), in Computer Science, Electronics Engineering or a related discipline.
It would be useful if you have familiarity with one or more of:
System-level modelling, for example with System-C or gem5
Performance or power analysis and estimation
Hardware accelerators, DSP and ML
Arm architecture fundamentals
Share this post via:
---