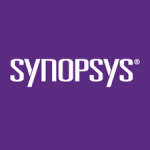 Website Synopsys
To be the product expert to drive the success of Synopsys RTL2GDS design flow and tools focusing on Design Compiler and Fusion Compiler. He/she will be the interface between customers and product teams to deploy the physical design solutions to help customers successful with their design requirements.
Responsibilities include product application, product deployment, expert training and competitive benchmark. Work closely with R&D and sales team. Must be able to work independently to complete assignment.
BS/MS with 5+ years of direct hands-on design experience in using frontend synthesis and/or backend physical design Place & Route required. Must be expert user of synthesis tools such as Design Compiler, Fusion Compiler, or competitive EDA tools.  Advanced nodes or physical design experience is a plus. Must have good scripting skills. Good understanding of RTL2GDS design flow, high performance design, low power design methodologies. Self-motivated & independently work alone with strong communication skill, good command of English and people skill are required.