Full Time
Applications have closed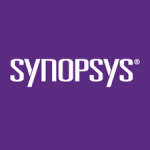 Website Synopsys
As a Applications Engineer  (AE), you will be the product specialist to drive the success of Synopsys physical design flow and tools focusing on IC Compiler II and Fusion Compiler.  He/she will be the interface between major Foundry and R&D to develop and deploy the physical design flow and solutions.  You will enable customer flows and deploy implementation solutions for key Foundry.  You will collaborate with R&D to define and drive product direction by identifying key customer needs and specifying tool capabilities for the next generation process nodes.
Responsibilities include providing technical support to the major Foundry, writing and reviewing methodology specs with focus on design flow, functional specs, and test plans, development and delivery of product training, writing technical papers and application notes.  The individual will have regular and proactive communication with major Foundry, R&D and act as a technical expert.  Drive the requirement specifications and work closely with R&D on early stage new feature development.
BS/MS in EE/CS with 5+ years of experiences.   Strong physical design and place and route experiences are required.  Must be familiar with IC Compiler I/II, Fusion Compiler or competitive EDA tools. Knowledge of advanced placement and routing rules are beneficial.   Knowledge of scripting languages such as Perl and Tcl required.   Strong understanding of ASIC design flow, VLSI and/or CAD development. Strong communication, command of English, and good interpersonal people skill are required.  Frequently networks with senior internal and external personnel in own area of expertise.
Share this post via:
---