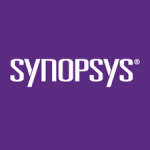 Website Synopsys
Our Silicon IP business is all about integrating more capabilities into an SoC—faster. We offer the world's broadest portfolio of silicon IP—predesigned blocks of logic, memory, interfaces, analog, security, and embedded processors. All to help customers integrate more capabilities. Meet unique performance, power, and size requirements of their target applications. And get differentiated products to market quickly with reduced risk.
Validation / Characterization IC Test Engineer
As a Validation / Characterization IC Test Engineer working in a lab environment, you will be responsible for product qualification and compliance to supported standards/specifications.
You will be part of an R&D team developing high speed SerDes PHYs. We are looking for an engineer with theoretical knowledge and practical experience to contribute to the team. Our R&D test lab contains high speed equipment such as: 112Gb/s capable BERTs, 63 GHz Oscilloscopes, 80GHz Sampling Scopes, 50 GHz Network analyzer and 50 GHz TDR for SERDES test and debug.
Duties: Work with a cross functional design team of analog designers, systems designers, application engineers, and customers to resolve problems and demonstrate product performance;
Analyze and explain circuit behavior and circuit limitations in a testing and characterization environment;
Define test requirements and methodologies to validate silicon under test against target specifications.
Research and specify test equipment and components to support defined test plans and methodologies.
Running characterization tests and creating test reports;
Creating test boards and hardware solutions to support product validation;
Debugging of silicon under test; investigating product nonconformance.
Requirements:
A Bachelor's degree in electrical or electronics engineering or in an appropriate related engineering discipline with 1-2 years related experience in test engineering, or a Master's degree in electrical or electronics engineering
Knowledge and experience with JTAG interfaces, Matlab and digital design
Software programming experience
Debugging skills
Analog IC circuit knowledge
Other assets include: PAM4 signaling, test and debug background
Experience with IC Test and Validation of Mixed Signal, ADC/DAC and SerDes test circuits
Experience with high speed test equipment including 63GHz oscilloscopes, 50GHz network analyzer, and High Speed BERTs for SerDes test and debug
PCB design knowledge
SI/PI knowledge
Experience with tools for schematic entry, and SPICE simulation
Data analysis, data mining
This position is for a defined term, working 40 hours per week in Mississauga, Ontario. Salary to be negotiated.
Inclusion and Diversity are important to us. Synopsys considers all applicants for employment without regard to race, color, religion, national origin, gender, sexual orientation, gender identity, age, military veteran status, or disability.