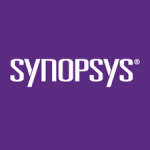 Website Synopsys
Our Silicon IP business is all about integrating more capabilities into an SoC—faster. We offer the world's broadest portfolio of silicon IP—predesigned blocks of logic, memory, interfaces, analog, security, and embedded processors. All to help customers integrate more capabilities. Meet unique performance, power, and size requirements of their target applications. And get differentiated products to market quickly with reduced risk.
The program manager must have a strong background and proven track record in project management. The candidate must be able to organize interdepartmental activities ensuring completion of the project/program on schedule and with high quality. The individual must be able to manage multiple projects at the same time, recognize and mitigate risks, and work proactively on contingency plans. The candidate must be process-oriented with emphasis on clear and documented communication
Position Requirements:
BSEE or equivalent with 10+ years of relevant experience
Candidate must have a strong background and proven track record in program management in analog/digital design
Understanding IC manufacturing, process technology, design flow and sign off process is a must
Having experience in, dealing with, and communicating at different levels of the organization is also key to this position
Exceptional verbal/written communication, leadership, interpersonal, and teamwork skills are required to succeed in this role
Demonstrated ability to work independently and to create and meet schedules would be preferred
Candidate should possess excellent working knowledge of Microsoft Project, Power Point, and Excel
Inclusion and Diversity are important to us. Synopsys considers all applicants for employment without regard to race, color, religion, national origin, gender, sexual orientation, gender identity, age, military veteran status, or disability.