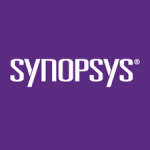 Website Synopsys
Our Silicon IP business is all about integrating more capabilities into an SoC—faster. We offer the world's broadest portfolio of silicon IP—predesigned blocks of logic, memory, interfaces, analog, security, and embedded processors. All to help customers integrate more capabilities. Meet unique performance, power, and size requirements of their target applications. And get differentiated products to market quickly with reduced risk.
Design Process Management Intern Position
You would be part of the Synopsys Solutions Group, which is dedicated to providing our customers with a broad portfolio of leading-edge IP.  The Synopsys IP portfolio includes logic libraries, embedded memories, embedded test, analog IP, interface IP, security IP, embedded processors, and subsystems.  Chances are, you have our IP in your phone, computer or gaming machine.
Within the Solutions Group, the DDR PHY Group delivers leading edge DDR, LPDDR and HBM2 Physical Layer (PHY) IP solutions to our customers, whose products are used in all kinds of computing devices including automotive (think ADAS), game consoles, graphics processors, smartphones, servers, and many more.  The DDR PHY development team has an expanding number of ongoing and potential development projects of varying duration and complexity.
This role is perfect you if:
You get bored working on only one thing and crave the opportunity to learn new exciting things
Are resourceful and like to take the initiative to dig for solutions
Can't imagine a role where you are not interacting with people and expanding your network
Would like to gain a broad understanding of how a world-class organization, leading in semiconductor development works
As part of our team, you will:
Be given the responsibility to really make a difference in how we manage our projects, tasks, and resources
Hands on learning about the complexities associated with the development of next generation DDRPHY products
Develop and assume ownership for the automation of various tasks
Have the opportunity to interact with, and influence, a wide range of teams spread across a wide geography
Understand the complexities associated with designing the next generation DDRPHY products, and help with planning, executing, monitoring and controlling the associated projects
Skills we are looking for:
3rd/4th year in Electrical/Computer/Systems Engineering or equivalent
Excited to automate tasks through scripting (some scripting ability in Python, API methods would be an asset)
Ability to learn and understand the technical aspects of IP development and document it
Interest  in complex project management with the ability to be reliable, resourceful, and responsible
Self-motivated and not afraid to take on a large task or learn something new, showing initiative
Excellent communications skills (Presentation, demonstration, leadership, etc.)