SW Integration Engineer, II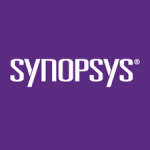 Job Description
Would you like to be part of a team that generates a big positive impact on multiple Synopsys products? Would you like to tackle exciting challenges where software procedures are automated using the latest state-of-the-art technologies? Would you like to work in a cross-functional environment with teams and people across the world? Then this is the place for you!
Looking for DevOps professional with strong engineering background, worked on CI/CD, Containerization, Cloud exposure, AI/ML, hands on in different flavors of OS.
Responsible to support software development, integration and release, life cycle automation, and configuration management for the global Synopsys R&D teams. Develops tools and scripts for configuration management, process automation, databases, and dynamic web pages.
The candidate is expected to balance multiple demands in a fast-paced environment, should act quickly using good judgment, and be self-motivated. The candidate should help achieve tangible results, demonstrate accuracy, thoroughness, and display commitment to excellence in product performance, reliability, and robustness. They should exhibit the ability to learn and apply new skills.
Required Skills:
CI/CD (Jenkins, GitLab)
Automation (Java/Perl/Python/Ruby/PowerShell/Bash)
Operating System (Linux and Windows)
Working experience in Cloud / ON Prem Infrastructure
Desired Skills:
Containerization
Database knowledge
Experience: 2 – 4yrs
Please submit your resume in English
Share this post via:
---