SW Engineer for Platform Security Validation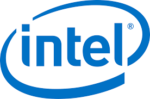 Intel
Job Description
The Platform Security Technology Engineering (PSTE) group is leading exciting and innovative security projects within the Security Architecture and Engineering (SAE) organization.
We are looking for a validation engineer to join the team.
About you:
If you are passionate about the security domain and want to take part in establishing new cutting-edge security products for Intel's CPU – your place is with us.
If you have software background and looking to expand your knowledge in CPU micro architecture or vice versa – you are applying to the right position.
Job responsibilities include (but not limited to):
Conduct and participate in validating a complex software/hardware project as part of Intel CPU pre-silicon validation activities.
Develop deep understanding of a complex software system architecture and Intel Processor micro architecture.
Develop and use pre-silicon simulations to verify that the system meets the product specifications and to improve product quality by using advanced software and hardware validation methodologies and tools.
Qualifications
BSc or MSc in Computer Science or Computer Engineering or Electrical Engineering.
Linux/Unix experience is an advantage.
Pre/Post-Si validation is an advantage.
Specman/System Verilog experience is an advantage.
Apply for job
To view the job application please visit jobs.intel.com.
Share this post via:
---