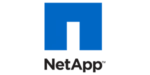 Website NetApp
The CSM serves as a trusted advisor, deeply understanding their customer's business and desired outcomes, leading them to realize maximized value. The CSM drives retention and expansion with a focus on protecting recurring revenue, identifying add-on sales opportunities, and developing customer advocacy. This will be achieved through proactive customer outreach informed by internal data, and outbound contact into the customer base. This position will strategically guide customers through their journey and increase the adoption or utilization of Instaclustr by NetApp's product and solutions portfolio.
Responsibilities include:
Successful retention of customer workloads on Instaclustr by NetApp's portfolio

Grow footprint by expanding current workloads and developing customer advocacy

Improve customer satisfaction and maintain a high level of customer experience, as measured by NPS.

Act as customer advocate to internal teams and be an "expert" in the account.

Review support tickets for satisfaction, arrange value add services, and coordinate efforts between multi-discipline teams.

Provides mentorship and training of other associates at the same level or below on processes and tools; and how to handle more complex issues/requests.
Tolerance of ambiguity in daily work environment.
Ability to handle multiple tasks concurrently with competing deadlines.
Strong interpersonal communication and customer service skills successfully applied in a customer and cross functional environment. Ability to work collaboratively with customers and other internal organizations during potentially stressful situations while providing professional and courteous guidance.
Strong understanding of Cloud platforms (AWS, GCP, Azure), and at least one of our core technologies (Cassandra, Kafka, Open Search, Postgres, Redis, Cadence).
Demonstrated excellent customer service experience working with customers in high stress situations on complex problems.

Ensure customer success through effective product adoption, product education, development and management of get-well plans, executive communications

Grow Instaclustr by NetApp's sales of products and services by assessing customers' needs and identifying opportunities that lead the customer to renew, expand and advocate

Collaborate with wider account team and Instaclustr Executives to design success plans with the goal of value delivery/realization

Responsible for the customer "owning-cycle" sales activities driving a customer success strategy with wider account team members

Tracking renewals and aligning on upsell strategy with a retention focus

Conduct outreach efforts to stay aware of evolving customer needs and educate stakeholders on Instaclustr by NetApp's value proposition and best-in-class offering

Improve customer satisfaction and product adoption through information campaigns, pro-active check-ins, and by helping coordinate support activities
A Bachelor Degree in Computer Science, Software Engineering or related field
Minimum of 8 years of relevant experience is required. Prior experience as a Customer Success Manager, Technical Support Engineer, Technical Account Manager, and/or a Project Manager is highly desired.
Share this post via:
---