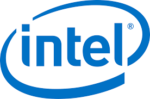 Intel
Job Description
Aloha Factory Operations (AFO)  Planning nested within Fab Sort Manufacturing (FSM)  and Disaggregated Manufacturing operations (DMO) Planning in the Supply Network Planning group, is a highly matrixed and dynamic organization that plays a unique position and inflection point within both Intel's internal and external and Hybrid supply chains. We are at the cutting edge of developing supply planning solutions for the Intel's disaggregated roadmap as well as keeping the complex echo system of Fab, C4, die prep, Sort, Wafer level assembly and Assembly Test Manufacturing connected and moving forward in support of Intel's customers and product roadmaps.
The Supply Planning Analyst will be aligned to one or more of the functional areas and factories within our scope ensuring the development and improvement of build plan management, product prioritization, and owning specific roles within the AFO Planning team.
Also, this role may include product-specific ownership as well as business process and capabilities development as part of the larger disaggregated roadmap and growing complexity of Intel's internal supply chain.
The chosen candidate will have the opportunity to develop SME (subject matter expertise), that will leverage to grow both capabilities and skills; as well as play in key programs that Intel is driving as part of IDM 2.0.
As the Supply Planning Analyst, you will be responsible for but not limited to: 
Development, integration, optimization, coordination, communication, and driving execution of production.
Managing relationships, communicating, and negotiating with stakeholders that span multiple organizations and levels.
Implementing Business and Inventory strategies to meet business and customer requirements in collaboration with cross-organizational supply chain stakeholders.
Influencing/recommending issue resolution strategies in supply chain areas using data-driven decision-making across appropriate Key Stakeholders and Management levels.
Driving continuous process/project improvements.
The ideal candidate should exhibit the following behavioral traits:
Self-starter.
Creativity and Innovation skills.
Work in a diverse, multidisciplinary, dynamic, results, and team-oriented environment.
Desire to learn.
Communication skills.
Influence, strategic thinking, and leadership skills.
Demonstrate problem-solving skills, analytical skills and assess and process data.
Comfortable with high levels of ambiguity.
Qualifications
You must possess the below minimum qualifications to be initially considered for this position. Preferred qualifications are in addition to the minimum requirements and are considered a plus factor in identifying top candidates. *This position is not eligible for Intel immigration sponsorship.
Minimum Qualifications:
The candidate must possess at least one of the following degrees plus the years of experience determined for each degree in the areas specified below:
Bachelor's degree in Supply Chain Management, Business Administration, Industrial Engineering, or closely related field with 4+ years of experience in Supply Chain and/or Planning Role.
Preferred Qualifications:
Knowledge of internal and external supply chains, new business integration, and data analytics.
Knowledge of Intel supply planning and Manf systems. MES, Prospal, WFDS/SPAN.
Knowledge of Intel Product Planning systems.
Advanced working knowledge of Microsoft Office, especially MS Excel.
Previous experience with manufacturing planning or materials management.
Apply for job
To view the job application please visit jobs.intel.com.
Share this post via:
---