Summer 2024 Intern – Semiconductor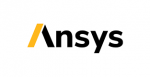 Summary / Role Purpose
This engineer will join as an Intern in the Research and Development team that creates state-of-the-art software for semiconductor analysis.
Ansys RedHawk-SC is the proven industry leader for power noise and reliability signoff for SoC designs. With a track record of thousands of designs in silicon, RedHawk-SC enables you to create high-performance SoCs that are still power efficient and reliable against thermal, electromigration (EM) and electrostatic discharge (ESD) issues for markets such as mobile, communications, high-performance computing, automotive and internet of things (IoT).
RedHawk-SC is a next-generation solution built on Ansys SeaScape, the world's first custom-designed, big data architecture for electronic system design and simulation. SeaScape provides per-core scalability, flexible design data access, instantaneous design bring-up, MapReduce-enabled analytics and many other revolutionary capabilities.
This internship is a 40-hour per week paid position for the Summer 2024 from May – August 2024.  It is preferred that the candidate is ready to work at the advertised location without requiring relocation assistance by Ansys.
Key Duties and Responsibilities
Learn the team's software development processes and the problem domain.
Develop scripts to improve specific areas.
Diagnose and fix code problems.
Deliver code and scripts that meet requirements on schedule.  Ensure that code is efficient, scalable, maintainable, extensible, robust, and easy to understand.
Create unit, regression and/or system-level tests to thoroughly validate new features or changes.
Communicate clearly and work closely with manager, technical leads and other engineers to refine solutions and to describe changes that may affect others.
Learn and follow best practices in software engineering.
Minimum Education/Certification Requirements and Experience
Progress toward BS, MS, or PhD in Electronics Engineering, Computer Science, or a related field
Proficiency in C++ or Python
Knowledge of the Linux operating system
Strong background in data structures, algorithms, and debugging
Ability to learn quickly and work closely with others
Preferred Qualifications and Skills
Knowledge of the following areas are a plus: 
Understanding of electronic design at gate level and/or transistor level
Commercial software development, including build and test automation
Development, debugging and optimization of systems using distributed processing
Parasitic extraction for advanced semiconductor nodes
Transistor-level simulation or analysis
Gate level or RTL power analysis and/or optimization
Physical design of integrated circuits
Share this post via:
---