Summer 2024 Application Engineer Intern (MS, PhD)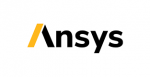 Summary / Role Purpose 
Join the Ansys Student Internship Program to apply your education to solve real world engineering problems, advance career skills and experience work at Ansys. The student intern will be part of the Application Engineering Team (Ansys Customer Excellence team) focused on Semiconductor. The intern will use the Ansys Semiconductor simulation platform and products to collaborate with a team of expert professionals to accomplish customer support objective. The intern will get an opportunity to interact with Ansys global leaders. The internship will run for 3 months.
Key Duties and Responsibilities 
Create new simulation methodologies, troubleshoot problem set-ups, run simulation benchmarks, and update industry best practices pertaining to modeling and simulation of engineered products & processes
Develop competence in one or more products working under mentor.
Update Ansys training course material
Create technical marketing content
Perform literature search to locate relevant publications using Ansys or competitive products, as well as experimental data
Triage workflow issues, identify root cause and file product defect for RD.
Write detailed technical reports and present results to Ansys teams
Network within the Ansys Customer Excellence team to learn various job functions such as presales support, post sales technical support, consulting services, etc.
Support testing efforts to determine new feature readiness for commercial release
Participate in various customer interactions such as web meetings and customer visits
Minimum Education/Certification Requirements and Experience 
MS in Engineering, Electrical Engineering, Computer Science or related field.
Currently enrolled as an engineering graduate student (M.S. or Ph.D.) in an accredited United States university. Ph.D. students should be entering third year or beyond of their program
Minimum 3.0 GPA
Authorized to work in the United States without requiring sponsorship by Ansys
Ready to work at the advertised location without requiring relocation assistance by Ansys
Motivated to learn. Strong problem solving, communication and time management skills
Demonstrated skills in writing, understanding, and presenting in fluent English
Knowledge of CMOS fundamentals, VLSI, RTL Design
Preferred Qualifications and Skills 
Basic experience with Power Analysis, physical design, Custom layout, spice simulations, Electromigration, FinFet technology challenges, RTL design.
Basic experience with Python or other object-oriented programming/scripting languages
Knowledge of design optimization methods for engineering
Share this post via:
---