Strategic Account Manager – Automotive (m/f/d) – Remote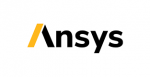 Website ANSYS
Summary / Role Purpose
​The Strategic Account Manager – Automotive Global Account (m/f/d) builds long-term strategic relationships with strategically important global customers and partners. The Strategic Account Manager can be assigned to up to 3 Strategic Accounts, and responsible for achieving sales quota and assigned account objectives. The successful Strategic Account Manager represents the full portfolio of Ansys products and services to assigned customers, while leading the customer account planning cycle and ensuring assigned customers' needs and expectations are met by the company.
Key Duties and Responsibilities
Facilitate future business with customer and identify and define solutions where ANSYS offerings can be applied by enabling that the right people in both organizations get together for activities such as management review meetings (MRMs), trainings, seminars, and info days to enhance new business opportunities​.
Meet or exceed new business sales plan across all BUs and the assigned accounts​.
Develop sales and technical partnerships to uncover, understand and document key technical challenges / pain points. ​
Facilitate tool evaluations by identifying the appropriate Ansys Application Engineers, Product Specialists and, when required, R&D resources. ​
Research, gather, analyze, maintain, and disseminate information about the accounts; develop exceptional knowledge of the customer and competitors and be well versed in the customer's problems, KBIs, goals, needs, and issues​. Understand and document the organizational chart and sales process.​
Document customer's before and after required capabilities along with metrics that define success to facilitate the required tool evaluations​.
Coordinate with Ansys and Customer legal (as required) to facilitate required MNDAs​.
Oversee solution development and deliver (with help from account team and support function) compelling customer presentations in coordination with technical team​.
Define and create proposals/offers that represent maximum value to the customer and fair price for ANSYS; ensure that proposals address customer's key issues, needs, and requirements, and align well their KBIs, Critical Success Factors, and KPIs​.
Facilitate contract negotiations and achieve a win for both the customer and Ansys.
Provide accurate forecasts for new, renewal business, and services; maintain healthy pipeline to meet goals​.
Serve as a resource to Ansys channel partners within a designated territory by assisting with the sales process related to new and existing accounts, up to and including opportunity close.
Minimum Education/Certification Requirements and Experience
Education & Years of Experience: Bachelor's degree in technical, engineer, business or related field and 4+ years of experience and demonstrated success in technical sales positions OR 8+ years of experience and demonstrated success in technical sales positions
2+ years experience as a senior/key/named account manager
Demonstrated understanding of engineering analysis and technology​.
Ability to manage and delegate multiple opportunities and priorities while tracking progress​.
Excellent communication (including at executive level), organizational skills and the ability to work collaboratively​.
Demonstrated leadership and team-building skills required. ​
Fluent in English and in the local language of the territory
Travel: up to 50%
Preferred Qualifications and Skills
Demonstrated knowledge of company's products/services and pricing practices.
Knowledge of the specific accounts
Professional appearance and presentation
Share this post via:
---