Strategic Account Executive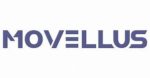 Travel: Up to 20%
Overview:
If you are content selling the same IP the same way for designs to be done the same way they always have been, then the Strategic Account Executive position at Movellus is not for you. But if you are an experienced IP salesperson and up to the challenge of enabling new architectures and approaches needed to address the challenges of modern AI, emerging chiplet architectures, and other complex SOCs, then Movellus might just be the place for you. At  Movellus you would be joining a company that is set to revolutionize how high-performance semiconductors are designed leveraging our digital IP capabilities ranging from clock generation to data movement with other exciting technologies still to come, and work with some of the best and brightest in the industry.
As a Strategic Account Executive, you will be reporting to the VP of Sales, and use your understanding of silicon design, customer needs, and technical and business acumen to drive our sales process and engagements with key customers. You must be highly energized and have a proven track record in Semiconductor IP, EDA, or Design Services and demonstrated experience selling to "Tier 1" companies and finding the next Google or Tesla.
Preferred Experience:
Must be comfortable in a technical setting and understand Data Center, Automotive, and Edge AI markets and have a working knowledge of semiconductor IP, EDA tools, ASIC, Soc Design services, and the semiconductor manufacturing eco-system
Proven track record of finding, developing, and growing a customer base and delivering outstanding results. This includes the ability to foster and grow customer relationships throughout all levels of the customer  organization to better connect our solutions with the customer's problems/business challenges and ensure alignment for long-term success
Must possess experience selling technology that enables a new architectural approach, not just trying to out-spec the competition. You can identify and understand customer pain points and leverage products to solve customer problems in new and interesting ways
Must have the ability to call "high" (Executive and Engineering Management) and help drive multi-million dollar, complex sales campaigns with multiple decision makers and influencers across the customer organization
Must be able to develop the strategy for Tier 1 semiconductor accounts and manage the interactions of sales, marketing, and engineering in the execution of that strategy
A track record of successfully managing multiple priorities, working with and managing cross-functional teams, and driving results as evidenced by overachievement of sales goals
Required Skills & Knowledge:
5-10 years of sales experience
An engineering background related to semiconductor IP, EDA tools, ASIC, Soc Design services, or the semiconductor manufacturing eco-system
Proven track record of exceeding sales revenue targets
Proven ability to manage complex sales cycles
Proven ability to sell multiyear enterprise licensing agreements
Proven track record selling six-or-seven figure deals
Proven ability to build and maintain relationships with executive decision-makers
Excellent critical thinking, analytical and problem-solving skills
Excellent communications and presentations skills
Must be eligible to work in the US
What are the desired behaviors for Movellus team members?
At Movellus, we are proud to have a set of behaviors that reflect our unique culture and guide our decisions, defining how we work together to defy the ordinary and shape the extraordinary. These behaviors are assessed as part of the recruitment process: Passion, openness, perseverance, and curiosity. We believe every person in the company should have a passion for what we do and what they do.  With a drive to innovate and improve efficiency, we encourage curiosity. With open collaboration, we are all learning and can learn from each other. Respect for each other, our partners, and our customers.
Share this post via:
---