Staff Applications Engineer – Verification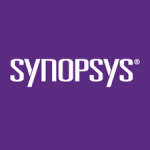 Website Synopsys
The primary focus of the Applications Engineer (AE) is to drive increased usage of our products by collaborating with R&D and the Sales team in a dynamic, innovative environment. Some of the tasks include conducting competitive benchmarks and evaluations where you articulate the superiority of our products and solutions. In addition, AE's deliver customer training, verification support, and collaborate on initiatives for product enhancements and new features. The job involves working closely with users/customers and multiple organizations like R&D, marketing, and sales among others.
In this role, you will be an Applications Engineer who will play a critical role in our organization, enabling the success of our customers in verifying complex IP and SoC.
You will provide technical and engineering insight and direction to improving usability, applicability, and adoption of verification products, platforms, and solutions to meet the customer business needs.
Does this sound like a good role for you?
Main responsibilities:
Use in-depth product knowledge to provide technical expertise and support for our top customers.
Diagnose, troubleshoot, and resolve complex technical issues on customer designs.
Work with Research and Development (R&D) to develop and implement our technical roadmap, specifications, and validation for improvements and enhancements.
Partner with customers and Sales to identify business opportunities, develop effective technical solutions, and increase utilization and retention of products on current accounts.
Key Qualifications:
BS/MS EE, CS, CE or related discipline and 8+ years of experience.
In-depth knowledge of RTL simulation and System Verilog/UVM testbench development; C-based testbench knowledge is preferred.
Hands-on experience with UVM, Assertion and Randomized Constraints based verification methodologies.
Expertise with Verilog, SystemVerilog RTL. Experience with VHDL is a plus.
Strong debugging skills
Experience with Formal verification techniques preferred
Excellent interpersonal and communication skills with a passion for world-class customer service
Share this post via:
---