SSME CT QT Junior Regulatory Affair Engineer
Full Time
Applications have closed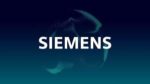 Position Summary:
Ensure SSME products and process complying with relevant international and national standards and regulations. Responsible for products registration worldwide.
Responsibilities:
Ensure product and process compliance with relevant international and national laws and regulations.
Establish and maintain product market clearance and other compulsory certification process.
Communicate with Government office and Siemens internal relevant organization to set up a network to improve market clearance process.
Cooperate and Coordinate closely with project team to ensure market clearance and other compulsory certificate process smoothly and efficiently.
Responsible for domestic license registrations with NMPA in China, including being associated with product type testing and getting the test report, coordinating and preparing documentation for regulatory submissions, consulting technical reviewer and preparing supplementary documentation to get NMPA certificate.
Responsible for coordination of factory inspection from third party.
Other tasks assigned by supervisors.
Experience & Education:
At least 2~3 experience in regulatory affairs.
Bachelor degree or above.
Share this post via:
---