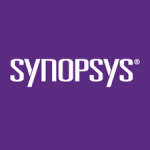 We're looking for a Senior AI R&D developer to serve as a technical lead responsible for driving innovation, product definition and deployment of AI-based solutions. The role will be a hands-on position that will collaborate with internal development teams and customers to drive productization of solutions in the Artificial Intelligence (AI), Electronic Design Automation (EDA) software domain.
Responsibilities:
The successful candidate will drive innovation in new generative AI approaches, lead solution architecture reviews, platform alignment and deployment models for generative AI applications.
This individual will use a customer-centric approach to work dynamically across product lines to drive the internal positioning of an AI platform used for productizing new AI-based products across the EDA Group. You will interact with a number of internal stake holders and bridge across the software R&D in your own group and multiple internal partners, establishing feasibility to expand into new and existing markets, and bringing new products to fruition in the intersection between the newest AI approaches and existing business areas.
They are expected to take ownership and express leadership in driving both new product definition as well as development and deployment, with every aspect of the process covered and in tight collaboration with software R&D and solutions prototyping engineers. Experience with cross team stake holder management in strategic projects is a key qualification, and experience of building teams in a high growth area a big plus.
Qualifications:
10+ years of broad software development experience with EDA Solutions
Multiple years' experience building ML or AI Solutions to solve problems in an EDA or chip design environment.
MS/Ph.D. in Computer Science or related technical field
Share this post via:
---