Sr Staff ASIC/IP Presales AE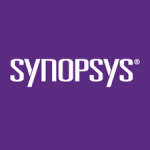 USA – California – Irvine, USA – California – Mountain View/Sunnyvale, USA – California – San Diego, USA – California – San Francisco, USA – California – San Jose
Job Description and Requirements
Are you interested in working across various market segments (AI, Cloud, Networking, Storage…), designs, foundries and processes ranging from 5nm (and below) to 28nm (and above) to develop solutions for customer's chip designs using the Synopsys IP portfolio? If so, this role is perfect for someone who has ASIC/SoC design experience and great interpersonal skills and is committed to the success of our customers.

We're looking for an ASIC/SoC/IP Engineer to join the team
You will be responsible for efficiently driving various customer engagements for multiple IP product lines with customer-specific feature set and schedule requirements, from discovery through contract development.
You will work in conjunction with Sales, R&D, Program Management, Marketing, etc. to deliver a winning solution.

Key Activities and responsibilities include:
Articulating the business and technical value of our solutions and products to senior managers and technical decision makers (within Synopsys and our customers)
Understanding customer requirements and proposing suitable solutions
Positioning our technical solutions in competitive situations
Liaise between our worldwide technical, marketing and sales leaders
Own and drive technical solution strategy and design
Key Qualifications
Solid technical background in IC design and verification. Experience working in a sales support or direct customer facing role. Excellent oral and written communication skills
Excellent organizational, interpersonal and project management skills. Demonstrated ability to work in a matrix environment. Self-motivated and have the ability to network across a broad team
Should have a strategic perspective on available IP product lines and IP-related services offerings. Should be able to discuss requirements in detail with customer and engineering teams. Should be technically credible when discussing a broad range of customer challenges
Should pursue opportunities with energy, drive, and a need to finish. Should be able to accurately understand the issues among various groups and be able work with sales, engineering, and marketing to drive development of technical and business proposals
Able to support sales and BU management in setting negotiation parameters
Capable of understanding multiple issues/program directions and communicating their impact at the overall customer engagement level
Can independently resolve a wide range of issues in creative ways on a regular basis
Performs well in a project leadership role
Typically requires a minimum of a relevant Bachelor's degree with at least 15+ years of relevant experience, or a relevant master's degree with 11+ years of relevant experience.
Should have experience and understanding of technical requirements and applications for at least one major semiconductor IP product line or specialization area, preferably with working knowledge of multiple other IP product lines or related areas\
Strong technical communication skills
Nice to have
Prior experience or technical familiarity with interface and connectivity protocols, e.g. SerDes, PCIe, DDR, USB, MIPI, or Ethernet
Experience in a similar role, working with sales, marketing, engineering, and customers, for Semiconductor IP, EDA, ASIC or SoC design/verification services.
Program Management experience on complex (in terms of scope, people, sites, time zones) SoC projects.
The base salary range across the U.S. for this role is between $133,000-$232,000. In addition, this role may be eligible for an annual bonus, equity, and other discretionary bonuses. Synopsys offers comprehensive health, wellness, and financial benefits as part of a of a competitive total rewards package. The actual compensation offered will be based on a number of job-related factors, including location, skills, experience, and education. Your recruiter can share more specific details on the total rewards package upon request.
Share this post via:
---