Sr. R&D IC Digital/DSP Engineer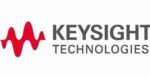 Website Keysight EDA
A major success factor for the company continues to be the development and deployment of breakthrough digital and mixed-signal Application Specific ICs (ASICs) that drive performance and value in new products. We have an exciting opportunity for a highly motivated Digital & DSP ASIC R&D Engineer to join our ASIC team. In this role, you will take part in the design of high-performance integrated circuit solutions for test and measurement applications including Oscilloscopes, Bit-Error Rate Testers, Frequency-Domain Instruments, and Autonomous Drive Emulation solutions.
Join our collaborative, dynamic team environment in the design and verification of digital / DSP and mixed signal ASICs that meet Test & Measurement-grade product functionality, quality, and schedule requirements. Participate in the full spectrum of design activities for market-leading integrated circuits from concept, definition, DSP/digital logic design, IP integration & validation, verification, synthesis, tape-release, and through the system integration, turn-on & debug, product release, and product support phases.
Responsibilities may include digital architecture definition, digital signal processing algorithm development, digital flow support, IP integration, RTL design, and verification of digital and mixed-signal ASICs from the block, subsystem, top-level, and FPGA cosim levels of the IC hierarchy. You'll collaborate locally and globally in a complete ASIC development team including digital, analog, physical design, flow/tools, DFT, test, packaging, and NPI functions with access to world-leading semiconductor and foundry solutions. You'll have the opportunity to work with our world-class data converter IP, invent new DSP algorithms to minimize analog impairments, and help enable breakthroughs in high-performance measurement circuits.
This role will be part of Keysight Laboratories, a world-renowned technology organization which enables Keysight to be first to market with breakthrough, highly differentiated and market leading solutions. Our dedicated team of seasoned engineers has enabled countless innovations and inventions over many generations of ASIC and product development, spanning all corners of the technology landscape.
Our beautiful development campus is located in Colorado Springs, Colorado at the base of Pikes Peak, and includes both office and advanced technology, assembly & machining facilities, as well as an 18-hole disc golf course, volleyball/basketball courts, a complete fitness center, and cafeteria. Our city is consistently rated as one of the best places to live in the United States. We enjoy bountiful outdoor access, year-round recreational opportunities, and over 300 days of sunshine per year.
Qualifications
BS/MS in Electrical Engineering or Computer Engineering

6+ years of experience in the design and verification of digital or mixed signal ASICs
Strong EE fundamentals with experience in ASIC Design, DSP, digital architectures, and verification of large ASIC designs
Experience with ASIC/FPGA design flow, methodologies, and process

Solid mathematical background with fluency in DSP theory and digital design techniques

Proficiency in software models and their usage in the design, verification, and programming of an ASIC
Fluency with object-oriented programming
Strong teamwork and written/verbal communication skills
Leadership skills to drive change and influence teams toward execution goals
Share this post via:
---