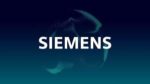 Website Siemens EDA
At Siemens, we live and foster an ownership culture, in which every employee takes personal responsibility for our company's success. We strive to transform the everyday for our customers, employees, and society by:
Trusting and empowering our leaders to act as owners, directing their teams, and innovating to succeed.
Communicating openly and honestly to learn from our failures and celebrate our successes.
Recognizing individual and team achievements frequently
Our focus on investment in our team members, offering a wide variety of internal and external development opportunities.
Our commitment to diversity, equity, and inclusion
Position Overview:
The Siemens Project Management Office (PMO) is looking for a Customer Services (CS) Senior Project Manager to join our team in Electrification and Automation (EA). The Electrification & Automation business unit covers the entire spectrum for power distribution systems and service solutions. As a CS Senior Project Manager, you will be responsible for the successful execution of projects, from project initiation through final closeout. You will work in a matrix style organization requiring excellent coordination skills and the ability to manage competing priorities. Headquartered in Wendell, NC, the EA PMO executes a diverse portfolio of projects, and this position will be focused on service solutions within our Customer Services business. This role comes with ample opportunities for growth, reflective of Siemens mission to empower people with a growth mindset. As a customer facing team, we keep customer satisfaction at the forefront as we manage large projects in a fast-paced environment.
Primary responsibilities:
Direct all phases of projects from inception through completion.
Ensure that we pre-identify and mitigate safety risks across on our service projects to guarantee safe completion of our service activities.
Responsible for the budget, schedule, quality, and performance of the assigned project(s).
Effectively communicate project expectations to team members and stakeholders in a timely and clear fashion.
Provide regular updates to team, management, and PMO on work performed, plans, budget, and overall status.
Identify project problems and obtain solutions, such as allocation of resources or changing contractual specifications.
Manage customer expectations across the project cycle by regularly communicating our project milestone statuses, resource activities, and other service project related actions.
Prepare and/or work with application engineering team to develop change order quotations for additional service requests during the project.
Proactive and frequent communications with our Lead Field Service Representative working at the customer site.
Communicate to finance partners, scheduled completion, and revenue forecasting monthly for all assigned projects
Provide Lessons Learned feedback to our front end offers team to ensure we constantly are improving our offers and helping mitigate any unclear items for our customers.
Ensure all project and service requirements are identified, understood, and satisfied throughout the order life cycle.
Identify areas of risk within assigned projects and develop mitigation strategies
Define and develop requests for quote for 3rd party services as well as materials. Participate in vendor pricing and contract negotiations
Manage 3rd party vendors/suppliers monitoring and controlling agreed upon scope, schedule, budget
Work with internal commercial team to maintain client relationships
Collaboration with internal/external team members, vendors and/or project managers to develop site schedules
Review and understand project contractual obligations such as change order process, liquidated damages, claims processes, specification requirements, etc.
Develop project execution plans such as quality & testing plans, project schedule, risk registers and manpower plans
Identify and assign project resources ranging from engineering to field personnel
Monitor and controlling functions as it relates to continuously evaluating project performance vs budget/schedule.
Developing and implementing recovery plans to correct project performance issues.
Required Education and Experience:
Bachelor's Degree or equivalent combination of education and experience.
5+ years of direct service project management experience.
Excellent written and verbal communication skills, to present complex issues to multi-level audiences and effectively communicate progress, status and issues to internal and external Customers.
Experience with MS Project
Preferred Skills and Experience:
10+ years of direct service project management experience.
PMP certification as a plus
PMP certification is required within 1 year of employment
A degree in electrical engineering or technology is a plus
Benefits:
In addition to the growth and development opportunities we continue to foster, we offer included benefits of flexible PTO, a matching 401K plan, stock share match, health, life, vision and dental benefits, paid parental leave, potential for hybrid remote work, and so much more.
About Smart Infrastructure – Electrification and Automation:
The Electrification and Automation (EA) Business Unit offers the full range of energy distribution systems and solutions for all markets and through all sales channels. We provide reliable power distribution grids of today while investing into our Future Grids portfolio and applications to create the power distribution grid of the future. Our comprehensive portfolio meets the growing technical requirements of today's and tomorrow's power grid!
Can you see yourself, learning, growing, and succeeding here? If so we'd like to meet you! Apply today and learn how you can be a part of the Siemens family.
Share this post via:
---