Sr. Program Manager, Solutions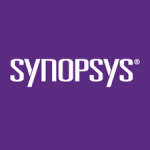 Job Description and Requirements
Sr. Program Manager, Solution
Our Silicon Lifecycle Management (SLM) business is building next-generation in-chip sensors, hardware/software capabilities and analytics for advanced technology products, to manage and improve each semiconductor lifecycle stage. We have end-to-end analytics and IP capabilities to help customers integrate faster, optimize performance, and enhance reliability.
The position is technically challenging and holds a broad set of dynamic responsibilities. In return, there is an excellent career growth path for people who excel in the fast moving and high rewarding environment. The candidate will be part of an agile global team that works very closely with top customers and ensures the high quality of our solutions in a constantly changing and highly competitive environment. The ideal candidate will be self-directed, thrives in a fast-moving setting, and is motivated to grow and take on more responsibilities in the organization. The person will have the opportunity to work with internal teams on multiple software tools and solutions, and work with our global customers leading the industry.
You will work closely with customer support team, development teams, and product owners, to help manage and organize the work and deliverables across multiple projects. You will work in the strategic solutions team for the next generation of products. You will work with other teams in Hardware Analytics and Test (HAT) to coordinate and optimize efforts to meet customer challenges. Some international travel may be required but limited, and you will work with colleagues locally and internationally. Our key team is based in France, Netherlands, Mountain View, with other worldwide.
Job Requirements
3+ years of program management for a software or semiconductor company
Bachelor degree in Project Management or Engineering
Highly organized, process oriented, methodical, accurate
Excellent communication skills (English, and Dutch / French is valuable)
Team player to work internationally with internal teams and customers
Excellent presentation, written and oral communication skills
Excellent documentation and reporting skills
Experience with SharePoint and other office productivity tools
Share this post via:
---